Shield Hero Review
The Rising Of The Shield Hero Season 1: Part 2 Review
Rising of the Shield Hero is a great series. It's not perfect. The criticisms made are reasonable. But, if you can overlook them, the show is still enjoyable. There are two additional seasons of this series left, giving fans a lot to enjoy.
Yu-Gi-Oh : The Dark Side of Dimensions Review
"You won't go back in your world; After you see what happens here. Ride on our ship, we never show you ever." – Another Dimension' by The Sixth Lie The newest movie in the ongoing Yu-Gi-Oh! franchise. This anime series has surprised me the most. I watched it several times and realized that it was… Continued Anime Review Soul Eater! Complete Series Collection. With most anime being categorised into one of two boxes (action or slice-of-life), it seems almost natural for viewers to pick which box they prefer. Soul Eater not believes the conflict of steel and the tenderness of the heart can be foes. Yu-Gi-Oh! Review continues GX Series 3 Review "Nor is it seemly, after wiping your nose, to spread out your handkerchief and peer into it as if pearls and rubies might have fallen out of your head." – Erasmus After recapping the events from the last series in a clip show for the first episode, we witness Jaden and his friends starting their … Continued Anime Review A Certain Magical Index II Review Overall, the action in the second series of A Certain Magical Index is better than the first.
The Rising Of The Shield Hero: Anime Review
What's isekai? It's a genre in anime, manga, and other Japanese fiction that revolves around a normal person who's either summoned to or dies and is reincarnated to another world, usually a fantasy one. There is something I like about most isekai stories is the potential they offer and that it could go anywhere. But a lot, or all, of these stories take place in fantasy worlds. These stories can be self-inserted power fantasies, glorified Harems, and a combination of both. While there are some isekai stories which are not in the standard, like Re:Zero (or That Time I was Reincarnated as a Slime), these are rare exceptions. I'm not new to isekai, as I had already written a review in Kono for one of my first anime reviews. Suba is a parody on this genre. The subject of today's post is Aneko Yasagi's first light novel. Aiyakyu then made it into a manga series. Finally, he made an animated adaptation. It's not uncommon for me to be late in the new trend. This is The Rising Of The Shield Hero.
The Rising Of The Shield Hero is one of the most famous stories in history. Naofumi Iwatani, a Japanese college student is summoned into another dimension along with three other students. They are each given a weapon: a sword (or bow), a spear and a shield. Naofumi gets the shield. The Waves are a group of monsters that threaten the heroes. There have been a few issues with the pilot episode. The first episode shows Naofumi having difficulty finding other party members to go on quests. One girl, named Myne Sophia (more on her later), eventually joins his party and the next morning, his equipment has been stolen and even worse, he's been falsely accused of rape by Myne, who turns out to be a princess, which causes the whole kingdom to shun him. Yyyyyeah. Setting aside the unfortunate timing of this anime's release, any story that involves rape is already in shaky territory and a lot of them handle this subject poorly. True rape allegations do occur, however they are rare in comparison to real rape cases. You can see that it added a lot more venom than necessary. Storylines where the main character is constantly tortured or beaten up without breaks or wins don't appeal to me. This is what anime often does. The anime can sometimes reach Chicken Little levels. That's right. The Chicken Little level, in which I won't cry for the townfolk who have died, is where you can find me. Even though Naofumi can be described as a complete scumbag and is only a small step from incel territory I see how the kingdom views him as the Shield Hero. It's something that the series will teach him. You don't know why the Shield Hero dislikes the King. It's possible that this is explained in the source material. Maybe they will give the answer in a subsequent season.
There are other problems with this anime. Naofumi, a member of his group that is able to fight for him, goes to a slave dealer in the same episode. Raphtalia, half-racoon demihuman, is what he takes to Naofumi, who then buys his wife. She's given a crest that generates intense pain anytime she doesn't follow Naofumi's order. That's all I know. Raphtalia's treatment of slave issues and Raphtalia's choice to display her slave crown as a mark of her trust for Naofumi are both a little troubling to me. She lost her family to the first Wave attacks and she and her entire village were sold into slavery (because the demi-humans are an allegory for minority groups) and she keeps the slave crest? Chief, this isn't it. Next, I have a minor nitpick. Filo is the third party member of Naofumi's party. Filo is a Fiolial bird that transforms into a young girl who has wings. A young girl really with wings. Melty, the young princess related to Myne, is accompanying them. This anime has a lolicon thing going on and lolicons are a major no-no for me.
What are you waiting for? This character is something I may as well discuss right now. So Myne Sophia. Sorry if I seem a little discourteous here. *clears his throat* THIS. BITCH. Don't mess with her. She might be one of the worst characters in anime history. She isn't Griffith, Shou Tucher or anything. But she is pretty terrible. A list of her actions includes deceiving Naofumi by stealing his stuff and accusing him with rape. She also coerced with her father the King into making Naofumi's life miserable. Are we sure she's not the main villain of the series because she sure acts like one. This character is so disgusting that it makes my blood boil every time I see her. I was happy to watch her trial for the crimes she committed in episode 21. Instead of being executed like planned, she has to live the rest of her life with "Bitch" and "Slut" as her names. It's a mystery to me why she keeps going back to the Spear Hero afterward, but at least she had her moment. The Spear Hero is also a douchebag who has a punchable smile.
Although I was complaining a lot, what did I enjoy about this series of episodes? What I love about the series is that they made the Shield Hero seem more like a local hero helping the poor, while other heroes go on larger adventures. The funny thing is that Naofumi has to clean up the mess that they left behind after their missions. He goes to the village where the disease has struck and the cause is the remains of the dragon killed by the Sword Hero. Before that episode, he was faced with a monstrous, overgrown plant in another village. This is due to the Spear Hero. A seed that was found in a tomb gave it its current form. Naofumi, despite his limitations in offensive ability, learns new skills to benefit himself and his group while working as a trader and craftsman throughout the land. The series moves forward and he improves his shield. One last thing: the first opening song kicks a lot of ass. While the second opening song can be good, it doesn't top this.
And that was The Rising Of The Shield Hero. Although the beginning can be difficult to navigate and there are many tropes that isekai fans will recognize, it is well animated and shows the progression of the main character from being jaded to becoming a hero. The action is also quite good for an isekai. After the first few episodes you will find it improves. It's definitely an excellent anime, though I would not call it one of my favourites. However, I am excited to see what the future holds. The good news is that they announced the second and third seasons. For more information, visit the website. Funimation and Crunchyroll both subbed as well as dubbed, have the complete 25-episodes collection. Next week, we'll talk about Cannon Busters.
You can have peace. All of it!
Overall Quality is Very Poor
Recommendation is to avoid it. The Rising of the Shield Hero was a horrible experience and one I would not recommend.
Review requests can be made here. Find out more about the rating system here Awards: (hover over each award to see descriptions; click award for more recipients) Positive: None Negative:
The Rising Of The Shield Hero
Synopsis
Naofumi Iwatani, self-proclaimed otaku realizes that Fushigi Yoki might have been better before he picked up the text. It is about four men who are summoned from another realm to defeat demonic hordes. Naofumi (the Shield Hero) is one of them. He has a magical shield which prevents him using other weapons. This is not the only problem he has. All three young men are from different realities, so the world in which they live in is an MMO. But in Naofumi's, it does not exist. Naofumi feels trapped and torturized by his co-heroes and ends up on his own in a precarious spot. The magical stories of the world aren't as they seem.
Review
Synopsis
Naofumi Ichatani is a self-professed otaku. However, after reading Fushigi Yaki, Naofumi discovers that the book contains an ancient text about four men who are summoned from another realm to defeat demonic hordes. They are meant to take up the mantles of the legendary heroes, and Naofumi is the Shield Hero, equipped with a magical shield that won't let him use any other weapon. However, that's not his only drawback. The young men all seem to be from different versions of reality. In the three other worlds they are in, their world is an MMORPG. Naofumi's doesn't have it. Naofumi, who is being tortured and framed by his other heroes finds himself in a precarious place. These stories from the magical realm are not all that they appear to be.
Read more
It's possible to be forgiven for writing Aneko Jusagi, The Rising of the Shield Hero novel as if you had read it before. But that's not fair. Yes, it is another series where virtual reality becomes the new reality in a game-like world, and yes, the hero of the series must become the ultimate hero in order to save himself/his friends/the world/whatever. But plots are recycled so often that it becomes pointless to assume we know a story just because it has a similar premise to something else we've read, because each author takes a different approach to the subject matter. Please don't read The Rising of the Shield Hero if you believe you know it. You have better reasons than that to avoid it.
Motoyasu Is An Idiot
Wow, what a great episode! Itsuki, Ren and I are not dead. I liked them from the beginning but they are now my favourite. Two episodes in, they actually started to listen more to Naofumi. And who knows what else might happen. Oh, give me the next episode now! This series has an incredible quality.
Leave a comment below on your thoughts for Episode 18 and don't forget to check out our other Spring 2019 review coverage!
Our previews tag is a bookmarkable place where you will be the first one to see screenshots and the complete summary of the next episode.
For more Shield Hero, we'll see you soon! Thank you!
Next Time: Four Cardinal Heroes – Si Sheng Yong Zhe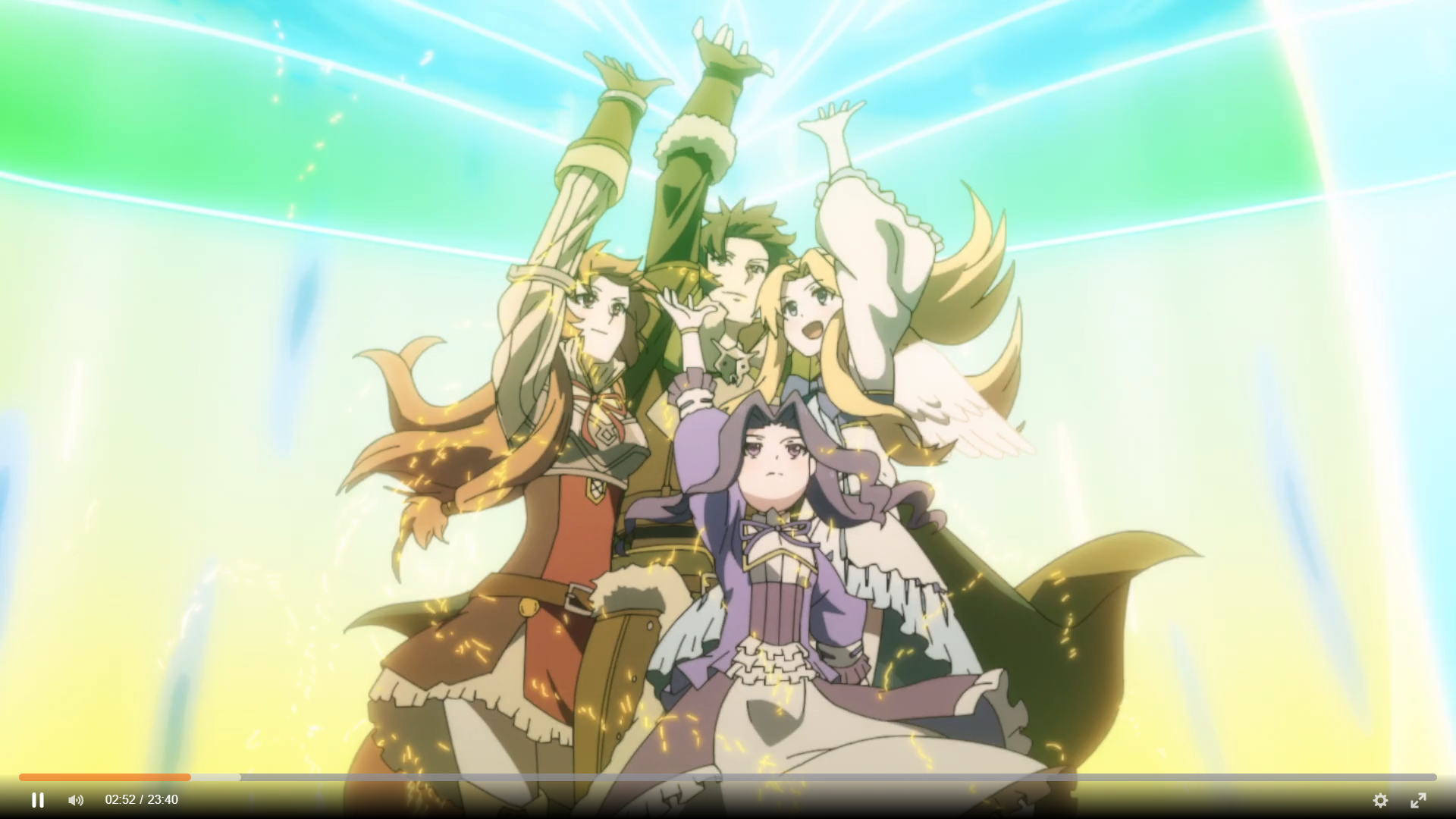 The Rising Of The Shield Hero: Episode 1
Reviews By:
The Rising of the Shield Hero's premiere will not be reviewed here on Anime Feminist.
I watched the episode, and it was worse than I had imagined. I have never seen a series with such a deeply held, misanthropic victim mentality.
As I considered how to review the book, this was what I came up with. It was tempting to pretend to be reviewing it from the incel perspective, but this felt too similar to reality. Though I had thought of writing with vitriole and rage, it was really pointless. The series based on false rape accusations and slavery apologisms is not right. We know this and we don't want to make it worse.
All of Ani. We felt the same way about Fem, so we tried something else. While we won't call for media censorship, removal or removal, we have the right to choose what and who we support.
We're not going to make a big deal about it and draw attention to bad shows (which Crunchyroll did a lot more of since they chose to co-produce this show), but we are going to highlight organizations working to help victims of rape or human trafficking. The Crunchyroll team encourages its readers to also support these organizations by donating and signal-boosting.
The Rape, Abuse, and Incest National Network is one of the largest organizations in the U.S. dedicated to survivors. The organization has its own 24-hour hotline to deal with sexual assault. However, the main purpose of this network is to help people find local resources. It also allows you to search for shelters or local charities to make a donation.
Is Shield Hero The Most Powerful?
Naofumi is mentally the most powerful of all the heroes… and is far more mature than any other. Because he's the protagonist, it is only natural that he should be able to prove his worth after suffering through all hell. Naofumi is the shield hero.
Shield Hero Cancelled
Crunchyroll Expo 2019, 2019: Fans were thrilled to hear that the series had been renewed. June 14, 2021
What is the popularity of Rising Of The Shield Hero?
The Rising of the Shield Hero was one of the most talked about anime of the year thus far as it dominated many conversations during its run during the Winter and Spring 2019 anime seasons. No surprise that this series remains popular well into the Summer season in Japan.
Why is The Rising Of The Shield Hero so popular?
"The Rising of the Shield Hero" get popular because of the storyline. Citrus Studios' "Zero to Hero", the best-loved storyline among Otakus, is used by them. Naruto, Bleach or Boku No Hero Academia are all examples of anime using this storyline.
.Shield Hero Review