Astrill VPN Review 2021
Is Vpn legal in China?

Given the threat of banning all VPNs by the Chinese government, one might wonder whether it would be illegal for a VPN to work in China.
As with so many other things in China, the answer is…
…it's complicated.
China goes to great lengths to make connecting to a virtual private network very difficult within the country. They've removed apps from app stores and discouraged their use, but never have they banned them altogether.
Why?
Because a VPN is a necessary part of doing international business for most companies both foreign and domestic.
You may have seen news about China's punishment of some Chinese citizens for their use of a virtual private networking (often with a very small fine). To my knowledge, however, this has never happened with a foreign expat or traveler.
I've written more detail on this subject of whether a VPN is illegal in China. It is possible for China to declare VPNs illegal.
They haven't.
The government may change its position on VPNs for expats and foreigners. For now, though, it's perfectly acceptable for you to use a VPN for China.
Pricing – How Much Does Astrill Cost?

Astrill VPN has one of the most costly pricing plans for its users.
The service is available in three different packages, which include the same features as any VPN service.
The Astrill VPN price packages look something like this:
These pricing plans are not the only options. You can also avail other services such as VIP add-ons, dedicated IP and Astrill VPN router.
The above-described services can be purchased at:
Dedicated IP – $5.00/month
VIP Add-on $10.00/month
Check out the lowest-priced VPN providers.
Astrill VPN offers a wide range of payment options online, including:
PayPal
Bitcoin
UnionPay
American Express
Maestro
VISA
Master Card
Perfect Money
Astrill offers 7-day free trials. You can simply sign up for the account and use the Asrtrill free trial for 7 days without paying a single penny.
Pricing

There are 3 different subscription packages available to users:
Astrill VPN offers additional services in addition to their standard packages. For a Private/ Dedicated IP you need to pay $5/month for each Private IP. There is also a VIP add-on ($10/month) which supposedly prioritizes your traffic on all servers, and reduces latency for Asian users and gamers.
Astrill VPN offers a 7-Day free trial for users to get a feel of their service before committing to a payment plan. However, users in China are not eligible for this trial package — in the words of the company;
We do not offer a free trial in China. Astrill service works well in China unlike any other VPN providers who often have problems there.
Astrill VPN's ability to work in China is a guarantee, but this explanation doesn't serve any real purpose. It feels like bragging and can not be confirmed by new users.
Payments can be made using different platforms, including PayPal, credit cards, and Ali Pay. For an extra layer of security, and to avoid giving up any personal information, there is an option to make payment using cryptocurrency. Bitcoin can be used as a payment method for people who are very careful about their personal data.
How Good Are Astrill Vpn'S Apps?

Astrill VPN's apps offer tons of extra features, but on the surface they look quite dated. However, that's mostly an aesthetic issue, and installation is a breeze.
On first open, the client is very small and simple, displaying an on/off button, a network activity graph, and your current server location. Don't be fooled, though, that's not all you get.
You can scroll down or type in the server dropdown to locate a server. We're glad that there's a search box here, because there seems to be no rhyme or reason to Astrill's ordering of its servers. And, while you can find explanations in the annals of Astrill's site, the names of servers themselves offer very little usable information.
Although the Recommended tab seems great on paper, from our UK testing base we were given Seattle, New Zealand and Japan. Hardly on our doorstep, then. The Favorites tab is a useful addition, however.
The OpenVPN process was stopped and the protection function activated. However, when we force-closed the app when using WireGuard, it didn't activate. When we undertook the same attack when using OpenVPN, the VPN stayed active, but when we reopened the app it lost connection, and the kill switch didn't kick in.
Mobile offerings have fewer features and are less appealing. The iOS VPN is pretty much just an on/off button with server selection and a choice of UDP or TCP protocols. It does, however, have a Favorites tab that we'd love to see in the desktop version, alongside a Recents tab.
Summary of the Feature

Get fast VPN services in more than 50 countries
Apps for Windows, Mac OS, Linux, iOS and Android.
Unlimited bandwidth and Server switches
Connect Unlimited devices in your household
Easy to use – connect to VPN with one click
The Kill Switch feature – Stops sending and receiving Internet traffic from or to your device
Secure torrenting
Smart mode: Tunnel only international sites through VPN, but local websites can be accessed with your IP to speed up browsing
App Filter: Choose which apps go through VPN and which through your home IP
Speeds – Inconsistent On Most Servers

Astrill's speeds are generally good, but incredibly inconsistent. I ran tests on both local and international servers to see if distance made any difference. I used Ookla's speed test tool and measured my:
The ping is a measure of how quickly you receive a reply from an app or website. It's important in gaming, as a high ping usually means lag.
Download speed – the time it takes to download files and information from the internet (this includes downloading images and streaming movies).
Upload Speed – The time it takes to upload files to your computer.
It's normal for a VPN to slow down your connection a little, as your information needs to travel further away. Encryption takes time. There is a significant difference in the speeds I did (some only took a few seconds apart), which indicates that Astrill's reliability is very low.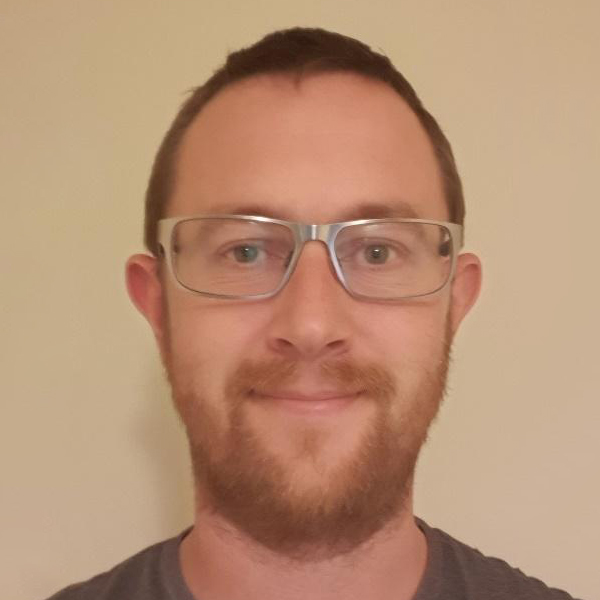 Encryption And Tunneling Protocols Of Astrill Vpn

Astrill VPN employs the military-grade encryption algorithm cipher, which is the highest standard in encryption for premium VPNs. This is as secure as encryption gets these days.
Astrill VPN currently supports these tunneling protocols
WireGuard
OpenVPN
IKEv2/IPsec
L2TP/IPSec
Cisco IPSec
SSTP
PPTP
StealthVPN
OpenWeb
Astrill VPN has one of the widest ranges of available tunneling protocols I've seen. With so many options on offer, it might be difficult to decide which protocol to use. Astrill VPN users are advised to use the IKEv2/IPSec or OpenVPN protocols. However, StealthVPN can be used by those who have different privacy requirements. Alternatively, they can use the modern WireGuard protocol for an even greater boost in speed.
Unless you are an expert in the field, avoid SSTP or PPTP protocols. These tunneling protocols are unsafe and outdated, so they should not be used in any case.
Overall, Astrill's protocols options are impressive. This is an important plus for VPN services.
Torrenting — Fast P2P-Optimized Servers

Astrill VPN performed OK when I tested its torrenting capabilities — but considering many of my connections weren't secure, your anonymity is not guaranteed. The good thing is that Astrill's local speeds were good during my test, so I was able to finish the download.
It also offers the possibility to connect to a SOCKS5 proxy, designed to create an additional layer of security – it creates a TCP connection behind the firewall and routes all the data through it. You can also find torrenting servers that have been marked in the app with stars.
I connected to a few servers in Romania, Canada, the US, Netherlands, and the UK. All of the servers I connected to were able to download files, however the speed on international servers was very slow. On the Romanian server, my speed was good and I didn't notice any connection issues.
It works well with clients like BitTorrent, LimeWire, and uTorrent – and I was glad that it was also compatible with my torrenting client, Transmission – which is very restrictive. However, you will need to enable port forwarding in order to torrent with Astrill VPN, which isn't the greatest for security. The OpenWeb protocol is not able to access P2P optimized servers.
Overall, I don't recommend using Astrill VPN for torrenting. Although it worked well, there is no way to be certain that you are safe.
Astrill For Android

It is quite different than the Android version. The app doesn't offer the best features or settings.
Available features:
There are three VPN protocols available (WireGuard and OpenVPN).
Application filter (sets the VPN up for definite apps)
I should note that the app doesn't have a kill switch, which makes it unsafe for torrenting.
You can also access the Android safety settings menu directly from the app. You can also remove Astrill's name from the sleep-mode list. Many other VPN services lack such an option, sadly.
Android Pros of Astrill:
Cons of Astrill on Android:
no OpenVPN
No Kill Switch
If you turn the device, VPN will shut down
Astrill VPN does not offer APK installation. You can download Astrill's Android app only from Google Play Market.
Astrill Vpn Review December 2022

Astrill, a VPN company based in Seychelles, offers services in 111 countries and has servers that support torrenting as well as Netflix. Overall, the service received a rating of 3.0 stars.
Astrill VPN, a provider based in Seychelles is known as. This provider is not perfect, but it does have some strengths and some weaknesses.
The good aspects of the VPN include fast speeds, Netflix and BBC iPlayer unblocking capability, and a good logging policy. Unfortunately, this is where the good stops and the bad begins, as you'll learn in detail in this Astrill VPN review.
The server network is not as large and reliable as ExpressVPN, nor the pricing structure. In fact, it is quite expensive with its lowest plan costing $12.50/month for a 1-year subscription.
The provider received a 3.0/5.0 rating overall. Astrill VPN is a good choice, however, it's far from the best. Check out more of our top VPN recommendations.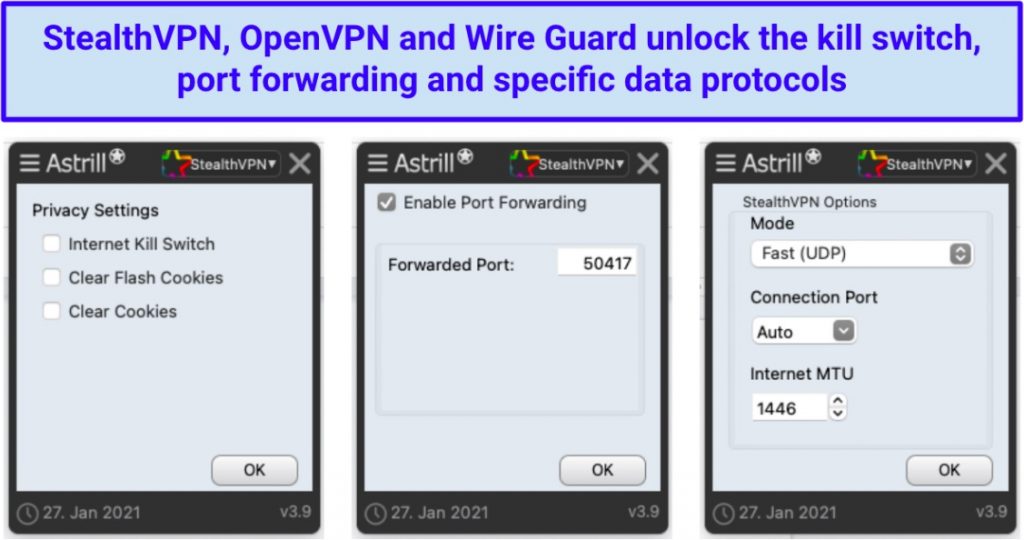 Assistance

You can contact us via email or through a ticket system. Our emails were replied to within a few hours, which isn't at all a long time to wait. More importantly, the tech support was there within a few minutes each time we used the service – though not every member of the tech team was expertly clued-in about encryption options. The team managed to quickly reach out to its developers to address more technical questions.
All in all, the support team really pulled together to walk us through the things we wanted to know, quickly, efficiently, and with a friendly manner. As such, we really can't fault Astrill's customer service.
Nordvpn Purchasing Guide

A half-yearly subscription is available at $7.00 per monthly, and it's billed once every six months. As a result, you are going to pay $47.00 every six months. This pricing plan, like other packages has a 30-day money back guarantee. NordVPN also has a three-day free trial that does not require users to give any installments or payment details.
NordVPN offers a 2-year subscription for $3.99 per month. This is billed once every two years. You will therefore pay $79.00 for every 24 months. This pricing plan is similar to other packages and comes with a 30-day money back guarantee.
For those who decide to cancel their paid subscriptions, there is a 30-day refund policy. The company can also be paid via credit cards, debit cards or PayPal. NordVPN has recently started accepting through bitcoin making it even more exciting and flexible regarding payment methods since such permits possibly anonymous payment. Other payment methods are obtainable via NordVPN's payment partner known as Paymentwall.
All the paid plans form Nord include features such as the NordVPN applications, six devices usable at the same time, a dedicated IP address, all-time cordial customer support, a high-speed connection and unlimited bandwidth.
Port Forwarding

Port forwarding is tricky. It can be dangerous. But its added benefits are such that many users still prefer to risk it. You can use this feature to redirect a local LAN link to an external device. External observers could easily exploit the loophole it leaves. It could be used, however, when you set up a gaming server.
Astrid VPN sends the traffic to one of the VPN IP addresses and then bounces back to the connected device. That means there is still a barrier between the server and the device.
If you have a dedicated IP, this feature works best as it allows you to forward all the ports. On more common servers, you can only forward a single port.
This could look to you as inefficient in terms of risk and cost. In that case, you can disable this feature from your VPN app altogether with ease.
There is no 24/7 live chat

I was excited to see that Astrill offers live chat.
A bunch of other VPN services only offer a ticketing system. That means you're looking at a full day in most cases to get a response to a simple question.
I decided to try out their live chat service to give you a complete review.
All you have to enter in is your name, email, and message to get started.
After you click send, this message will be sent to you.
It was terrible.
You're better off just submitting a message and waiting for a response rather than sitting in the live chat window for an unknown amount of time.
Openvpn (Tcp/Udp)

OpenVPN, an open-source project which produces most of the best VPN services in the market is OpenVPN. In addition, the public nature of this technology makes it easy to audit frequently, which is an advantage relative to proprietary code whose works, performance, and safety remain hidden from the public.
I always chose services based on OpenVPN. You should, too.
OpenVPN from Astrill is notorious for disconnecting quite often. Sometimes it didn't even allow me to reconnect to another server for some minutes. And it happened with TCP protocol, which is rare.
Regardless of the OpenVPN's behavior, the UDP's download speeds are everything you could expect. The baseline speed is the fastest, but speeds drop one-third. This is still a good performance. There are two exceptions: if you use India or the Argentina server, you'll lose about 80% of your speeds. This is not an issue with the network. It's just that geolocation matters, and those two countries are pretty far.
What is better, Astrill or Surfshark

Surfshark outperforms AstrillVPN in several areas, including being one of the best Chrome VPNs, with concurrent connections, server count, speed, antivirus feature and browser add-ons. Additionally, Astrill VPN offers many fascinating features, including enhanced customer service and support for torrenting. Monthly. Astrill VPN and Surfshark showed that Surfshark VPN was more affordable.
Servers and Locations

Astrill VPN isn't a popular choice. And as you can see from the speed test results, their performance doesn't suffer much due to the small network.
However, there are other issues. For example, Google will almost always assume you're Chinese because this service is widely used in China (and based on user activity, Google flags the server IP as Chinese). A small server base can aggravate an issue like this.
No Logging Policy

Astrill VPN asserts that it does not store any user activity online and believes in an unlimited internet. The very design of their VPN server software does not allow them to see which clients accessed what websites even if they wanted to. No logs whatsoever are stored on VPN servers after the connection is terminated.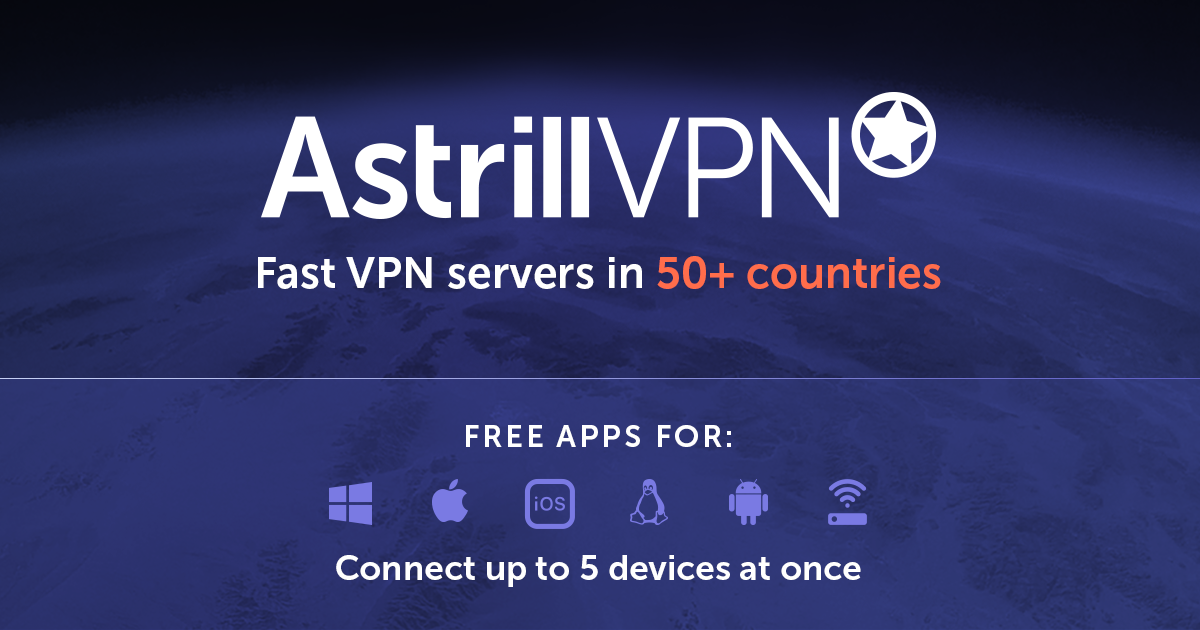 Overview

Of course, no VPN provider is going to be perfect, but do the pros outweigh the cons when weighing up what Astrill has to offer?
Take Astrill Vpn if you'd like…

Split tunneling is a great way to save bandwidth while simultaneously accessing public and private networks. It's win-win.
Astrill Vpn Price

Prices for this VPN will vary depending upon the length of your contract. Thus, they start from a fee of $20.00 per month to $10.00 per month. Although it isn't the most affordable VPN service, there are many advantages.
Types Of Contract

You will have different contracts depending on which plan you choose. Astrill VPN, like all VPN providers rewards you for being loyal and gives you lower rates for the longer you stay with them.
The contract, on the other hand, allows you to protect your relationship with the supplier. In this way, if the contracted services are not properly fulfilled, you can terminate the signed contract type and opt for the services of another VPN provider.
No-risk Trial or Money-Back Guarantee

Astrill offers a 7-day free trial for its potential customers. As an account holder you can also send out an invite link to your friends so that they can try Astill out for 7 days free of charge. If your friends decide to subscribe to the service, Astrill will reward you with 30 days of service for each invited friend.
Astrill Policy Refund

Astrill VPN announced it will not be offering a refund policy, despite implementing a 30-day policy of reimbursement that is industry standard. To add salt to the wound, Astrill VPN places certain VPN features behind paywalls that include additional transactions.
Nord Vpn China

Unlimitted bandwidth
Fast speeds for downloading/streaming/gaming
Can unlock Amazon Prime Video, BBC iPlayer, Netflix and Sky Sports
Serving servers in 60 countries
6 simultaneous connections on different devices
Accepts cryptocurrency for full anonymity

Smart Mode
Astrill's Smart Mode is a feature that allows you to use a local IP address for traffic accessing geoblocked content. It hides the fact that you're using Astrill by keeping your original IP too, instead of routing all the traffic through its servers.When I tested it, I directed my browser traffic through Astrill but left P2P apps such as Skype and Telegram running on my network in order to keep them from being blocked or throttled when connected via VPN Astrill's Smart Mode is a feature that allows you to use your local IP address for accessing locally blocked content, and an international one with the VPN. Its purpose is hiding the fact that Astrill has been used by keeping traffic on their original IP too. Instead of routing all apps through Astrill's servers, users can choose which ones route through it or not.
When I tested this mode, I directed my browser if were using the VPN but left P2P applications running at home like Skype and Telegram alone without connecting them back again to secure internet line via Virtual Private Network (VPN). This useful option comes in handy when living countries where censorship laws are pretty strict since this won't trigger any red flags by trying access online geo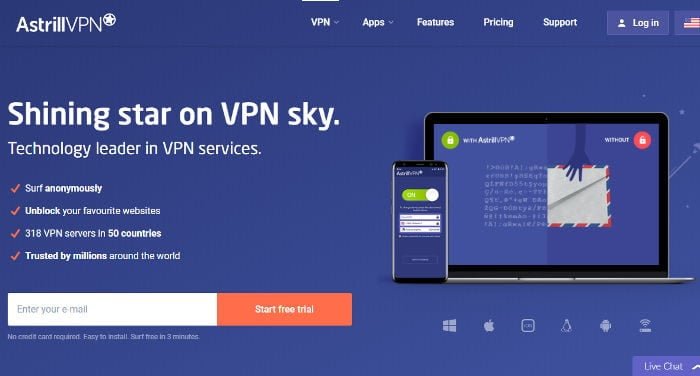 Astrill Port Forwarding
Port forwarding is often provided by Astrill VPN, which allows you more power about incoming links when using the VPN. The sixth configuration tab is where Astrill's VPN sharing will be set up, enabling you to connect the VPN tunnel of your PC with gadgets such as Apple TVs and PlayStations over your WiFi for increased protection and privacy.
How to Setup Astrill VPN?
Astrill is a VPN service that gives you access to an encrypted internet. To use it, create an account on their website. You can download the client from there as well and install it easily onto your device of choice (Windows, mac OS X, iOS devices like iPhones or iPads). Once installed log in using your newly created username/password combination then choose which protocol you would prefer for encrypting information – OpenWeb by default but options are available if needed before connecting! Astrill VPN is a fast and reliable service that allows users to download the client after creating an account.
Once you have created your account, install the app on your device by following simple instructions. Click "connect" once logged in using OpenVPN protocol or another type if needed for faster connection speeds.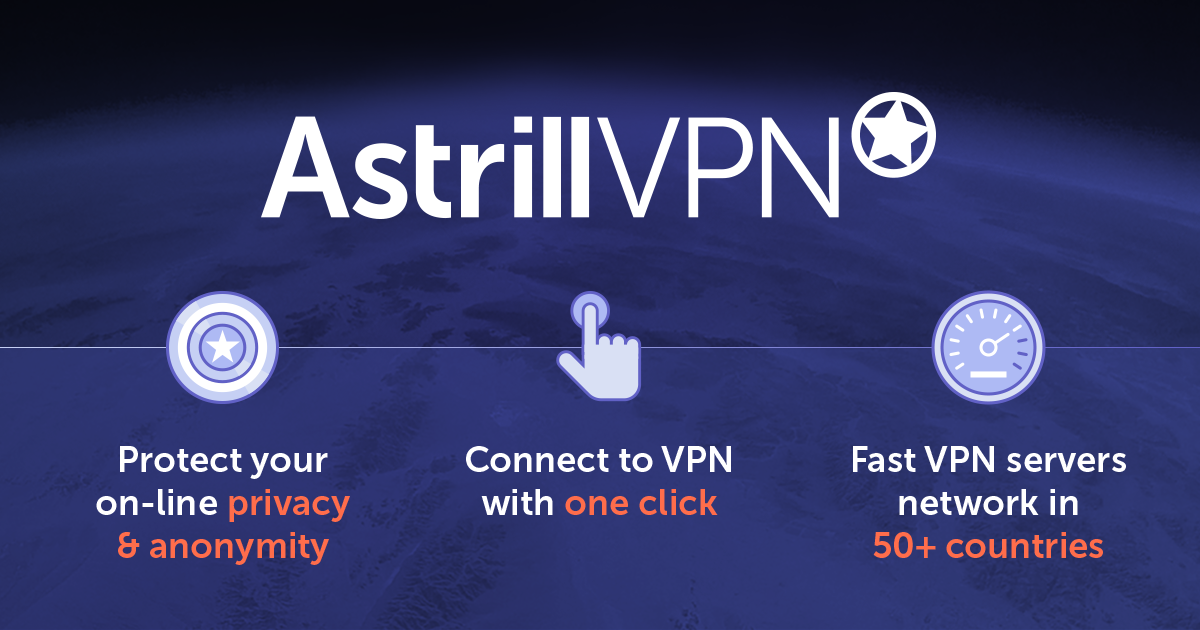 How To Get Astrill For Free?
Astrill VPN offers a true seven-day free trial. The only limitations are restrictions on the number of servers and availability in China, but it's still one of our recommended trials because there is no need for payment details to sign up and it cancels automatically after seven days. Astrill has a genuine seven-day free trial that you can instantly download from its website. This means that you can take it for a test run before deciding whether it's worth the investment. The only limitation is on number of servers available and availability in China, which are not relevant to this context so they have been left out here.
You also automatically cancel after seven days without giving any payment details or needing to do anything else manually! Astrill restricts servers during your free trial period but one of our recommended VPNs with no data caps doesn't require payment information at all – just sign up! It runs across devices including Windows, Mac OS X, Android & iOS; win an additional 30 day subscription by entering their contest (not required
Astrill Refund Policy
To make it worse, although a basically industry-standard 30-day reimbursement policy has been implemented by most VPN providers, Astrill VPN has announced that it would give no refund policy. The actual reimbursement policy notes that all sales on our website are final and refunds are not possible once the purchase is made." Astrill places some of its VPN features behind a paywall that involves extra add-on transactions on top of the already large price tag in order to further inject salt into the sore.

Encryption And Protocols
Astrill VPN has 4 main protocols, each with its own purpose and encryption systems. Whenever you turn the VPN on, you can choose between these protocols and the level of encryption you use (AES 256bit). Each comes with slightly different settings making it complicated to navigate through all of them especially for people who are new to this kind of setup. Open Web is a great solution when dealing with limited networks – for example if your workplace blocks Facebook then using open web during work hours will allow access regardless since it looks like regular HTTP or HTTPS traffic that makes internet pro OpenWeb is Astrill's most versatile protocol that doesn't require turning off any other setting before changing servers which allows easier switching than having more complex options such as their Astrill VPN has 4 main protocols, each with its own purpose and encryption systems.
Whenever you turn the VPN on, you can choose between these protocols to change it up a bit or stick with your favorite one depending on what type of activity you are using it for today. Each comes with slightly different settings which is why I have all of them installed in case there's something that needs changed specific to my network at work since Open Web works great when they block Facebook even if it isn't secure traffic like HTTPS usually provides.. Open.Web's Stealth VPN is a protocol that scrambles your web connection and makes it seem like regular internet traffic, meaning you can use the service to bypass network restrictions as well as overcome internet blocks in countries such as China. Open Web has an advantage over other similar services because they work with both TCP and UDP protocols so users have many more options for choosing where their virtual location will be located on the world map The most popular VPN protocol is Open. Web, which makes your online activity appear to be coming from the same place as all of your internet traffic (this feature can help you bypass network restrictions and overcome blocks in countries like China).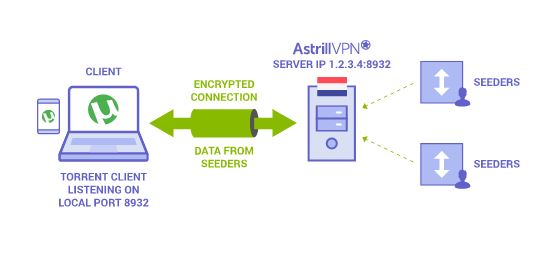 It works with both TCP and UDP protocols, allowing for thousands of possibilities that will keep hackers at bay while still providing fast speeds; however it does not offer the best level of encryption or privacy protection. StealthVPN scrambles up this connection even more by making it seem like there's nothing strange going on whatsoever—making getting around restrictive networks easier than ever before! The VPN protocol I liked the least was Wire. Guard, because it never stayed connected when my device switched between mobile data and Wi-Fi networks. Instead of hiding traffic, OpenVPN's goal is to create stable connections that are fast enough for streaming video or playing online games without lag time in response times due to slow speeds caused by having a weak signal connection on an overcrowded network. The portion underlined would be changed from passive voice into active voice, which makes writing more interesting: "I didn't like how WireGuard always disconnected whenever my phone used different types of internet." The VPN protocol I liked the most was Wire.
Guard, which uses 6 encryption protocols and is designed for higher performance–perfect if you're streaming or downloading lots of data on your device while connected to WiFi! It also makes a good option when you need reliable connections in different locations where mobile networks are inconsistent (like getting onto an airplane). This might be perfect because it can switch between mobile network and wifi without disconnecting like Stealth.VPN does – but it's not as secure since users cannot choose their servers manually."Open" VPN sounds great too; maybe this would work best with public hotspots that require logins? Open means anyone can use them instead of needing special software installed The one time I tried using my school library's open
Server Network very Few Servers, but Some Useful Features
Astrill has servers in 50 countries. This allows it to provide fast speeds and specialized ones for China-optimized or torrenting traffic. However, I only found about 50 servers after going through 35 of them – meaning that if one doesn't work you have very few options left."After I went through 35 servers and none of them worked, Astrill's capabilities came into question," the review says Astrill has 100 servers in 50 countries. This global spread allows it to provide fast speeds with most parts of the world, and they also have some specialized servers like China-optimized and torrenting optimized ones.
However, Astrill's server count is low at 35 that none worked after going through them all which made me question their capabilities. Astril Astrill's 's only available to Astrill VIP users. It costs $8.69 USD for 100GB of traffic, which isn't really worth it in my opinion because your VPN should already be hiding your location and the multi-hop feature just slows down connections even more making them almost impossible to use so most people don't need this added security/convenience feature.. Astrill's multi-hop feature is only accessible to its VIP users. It costs $8.69 USD for 100GB of traffic and, instead of routing your connection through one server like most VPNs do, it adds an extra server on the way in order to make it impossible for anyone track your activity by location alone; however this slows down speeds even more making many online tasks difficult or impossible due to reduced connections speeds. Generally speaking though this makes tracking you much harder which may be useful depending on what exactly you're trying protect yourself from (such as government surveillance). Astrill offered two types of IP addresses: shared and private.
Shared are good for anonymity but often get blocked by streaming platforms, while the latter is more expensive to use with additional costs. P2P filesharing can sometimes get you in trouble, so it's not worth the money. Astrill offers two types of IP addresses: Shared IPs and Private IPs .Shared IPs are great for anonymity because hundreds of people are using the same one , but they often get blocked by streaming platforms.Private IPS if you want a dedicated ip address, then pay $5 USD per month.
Astrill's Optional Extras They're Not Really Worth the Price
Astrill VPN has 2 extra features, but they do not come cheap. The VIP Plan unlocks multi-hop and gaming servers – both of which cost an additional $9.97 per month on top of the monthly subscription price you already pay for 100GB/month data usage (which resets every month). And if you don't use it, then that's another subscriber fee wasted! Astrill is a luxury VPN. It has added benefits with an extra price tag, such as VIP traffic and optimized gaming servers for those who want the best of the best. An on-demand private network that hides your Internet activities from snoopers, cyber criminals & ISPs A speed boost mode to optimize streaming at home or work A secure connection wherever you are OpenVPN protocols compatible with Windows 7/8 /10
Simultaneous Connections Connect Up To 5 Devices
You can get 5 simultaneous connections under one Astrill subscription. Wow, that's awesome! I downloaded and used the VPN on my Macbook, Android phone, Windows laptop for unlimited access to geo-restricted content from all over the world. It makes it super easy to bypass censorship filters at school or work as well – just download any of our apps into your device(s) before using them abroad. You'll be able to see blocked websites like Facebook & Twitter easily even if they are banned back home by simply connecting through a server in another country instead of your location where these social media platforms may have been censored previously due t You can have up five simultaneous connections under one Astrill Subscription .
That's amazing ! I downloaded If you need to connect multiple devices at once, then Astrill is the VPN for you. I was able to use it on my laptop, phone and tablet without any problems finding one that works with OpenVPN protocol. Their website has a list of compatible routers so if your router isn't listed but still supports openvpn (most modern ones do) contact their support staff or chat online before purchasing since they offer 24/7 live chat assistance.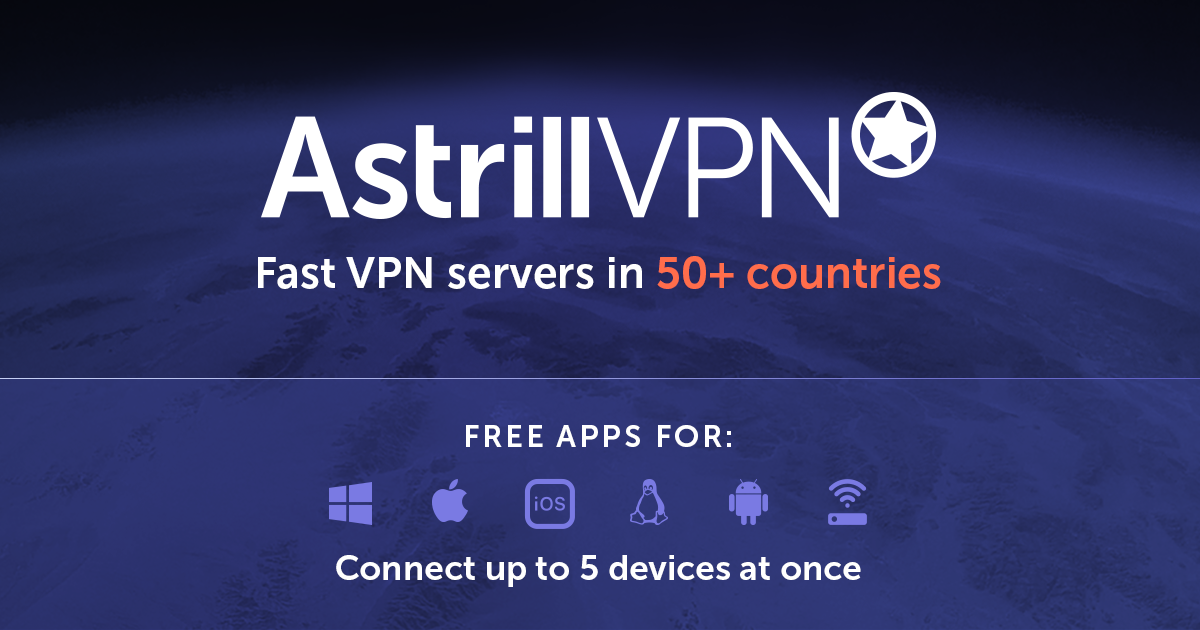 Desktop Apps
Astrill's desktop apps are easy to use, but finding the right protocol and server combination takes some time. After you install the software, it starts using Open Web as a proxy with an encryption algorithm that is not very secure by default (Open). I thoroughly tested the app on a Mac computer, and it took me about 15 minutes to find all its features. When first opening Astrill Desktop App for Mac OS X / Windows , only browser traffic will be encrypted at this point – no other applications or connections via network interfaces such as VPN servers yet so your IP address can still be seen publicly.
You don't get recommended servers either which makes setting up port forwarding difficult if needed – something we recommend when torrenting anonymously . Astrill's desktop apps are user-friendly, but it can take some time to find the right protocol and server combination. After you install the software, it starts using Open web protocols while connecting to any server without problems or errors – I thoroughly tested this on a Mac computer in about 15 minutes.When first opening Astrill VPN for Desktop Apps, they have tunneling only set up meaning all of your networks traffic is visible which makes them useless if used torren The input was not clear so there were several places where information needed to be added throughout the passage including more background knowledge/explanation about what being "tunneled" means as well as adding detail into how long each thing took when testing with specific numbers instead of While other VPNs provide a list of recommended servers or have automatic connection options, Astrill's app lacks these features. Once you switch the protocol to OpenWeb instead of their default L2TP/IPSec option, everything changes and different menu items appear on screen. On desktop versions for MacOSX and Windows 7 & 8, users can use Site Filtering which lets them select specific websites that will go through the VPN while others are not affected by it.
The application also has an Ad Blocker feature that is supposed to block ads but doesn't work well in reality Astrill VPN is a little inconvenient. Unlike other providers, it does not have automatic connection or optimized server settings that allow you to easily connect and access special features like site filtering which allows the user to select what websites go through their private network when browsing internationally. The desktop version of Astrill offers: Site Filtering this feature allows users to choose which sites they would like connected outside of their country's data center so international webpages can be seen with an IP address from another nation than where one lives Ad Blocker supposedly blocks ads but doesn't really work.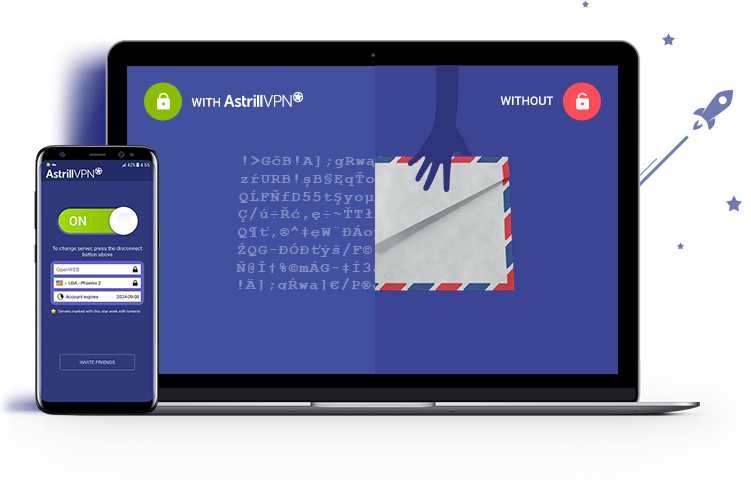 Final Verdict
Astrill is a fantastic VPN with extremely high speeds, solid security features, and strong privacy policy. You can also unblock multiple streaming services such as Netflix, HBO or Disney+. However it doesn't work for BBC iPlayer & Hulu. On the other hand ExpressVPN has similar speed but provide access to more content on different platforms which you have not been able to watch before- like Amazon Prime Video! So if your budget allows try Astrill otherwise there's Express at lower price range though it only provides 30 days money back guarantee as compared to 7 day of express vpn trial version.. Astrill is a fantastic VPN with extremely high speeds, solid security features and the overall favorite for China.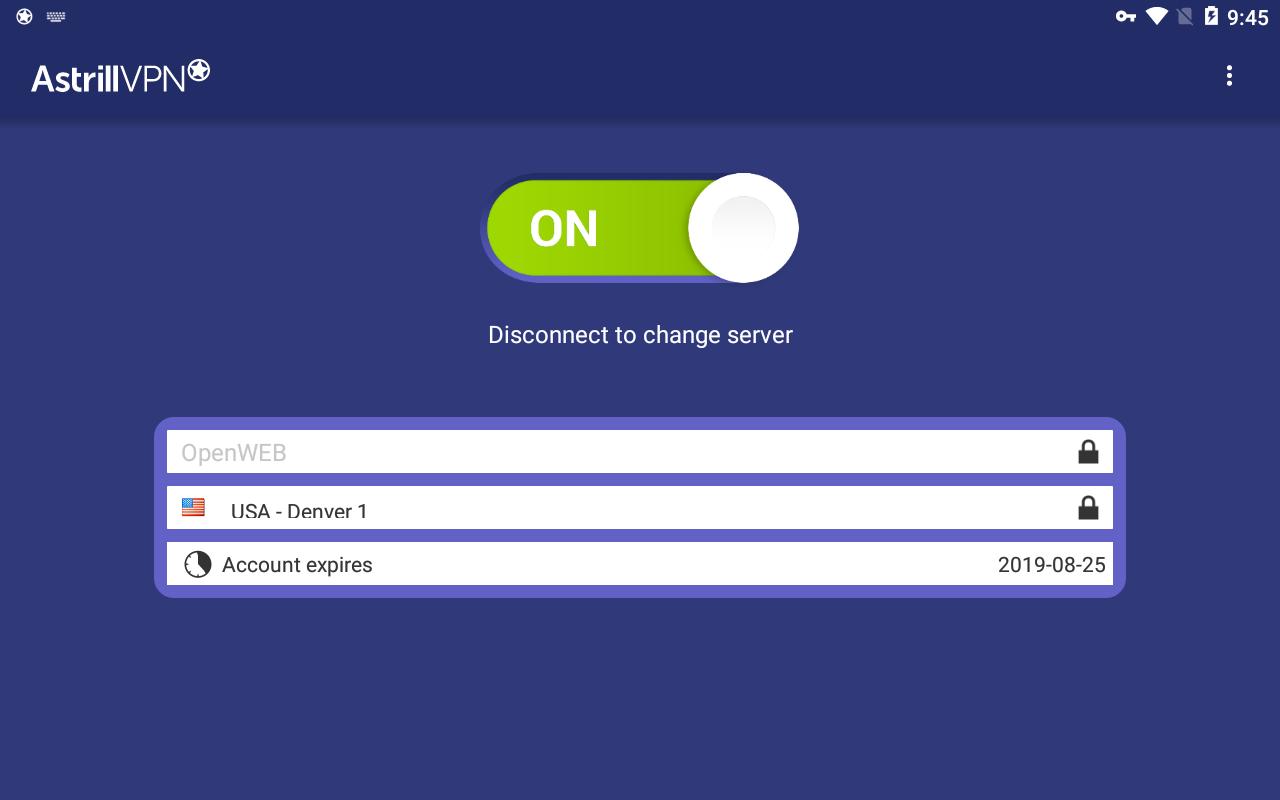 You can even unblock multiple streaming services such as Netflix, HBO, Disney+, though it doesn't work with Hulu or BBC iPlayer. However Astrill comes at a premium price which you might not be able to afford if looking for other alternatives within same pricing range that are equally capable of providing an equal level of service then there's ExpressVPN who offers wider set of streaming options along side strong privacy policy while also being cheaper in terms their yearly plans unlike Astril but there's one catch here too since you'll have to try it out before making any purchase however they offer 30 days money back guarantee.