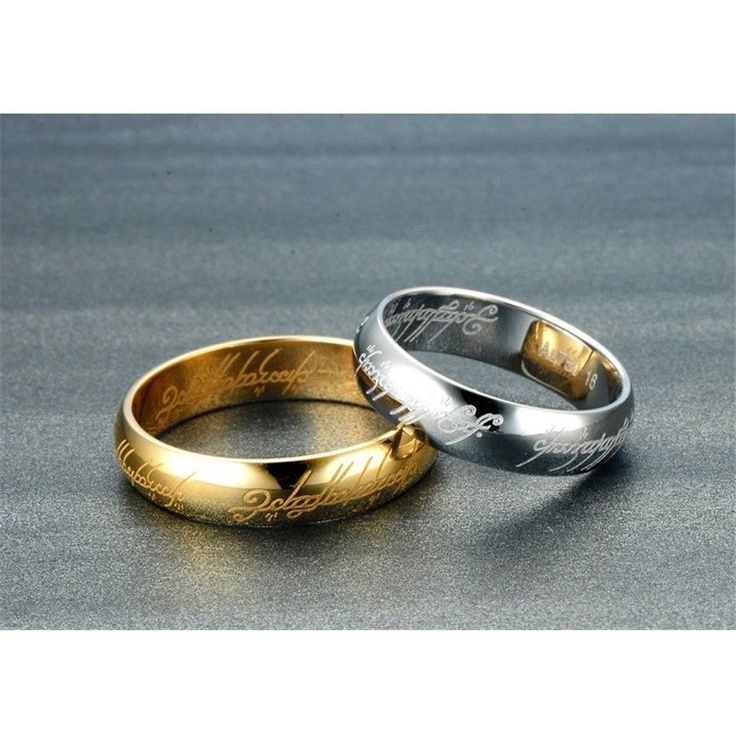 Ring Vs Ring 2: Pros & Cons And Verdict
Wireless doorbells are garnering a lot of attention. Compared to conventional doorbells, wireless products need less effort and drilling. If you're someone who is into smart products, you're bound to love Ring's wireless doorbells. Ring has launched many best-selling devices with revolutionary features and capabilities. Ring and Ring 2 are two common wireless doorbells. Like other smart doorbells, Ring devices let you see who is at your door. They also provide live streams and video recording features. On top of this, you don't need to wire Ring and Ring 2 to make them work. The first-generation Ring and Ring 2 (which can also operate wired) are battery-powered smart doorbells. Although some may think that being a battery-powered unit would affect the doorbell's functionality, they're mistaken.
Both Of These Doorbells Perform Well And Deliver Satisfying Results.
Ring Vs Ring 2: Pros & Cons And Verdict
In this Ring 2 vs Ring post, we'll test, compare and analyze the most important aspects of both wireless doorbells. We'll also present a few comprehensive charts and, lastly, we'll come up with a fair verdict and crown one of these as the leading commodity. Track your house, your way with the all-new Ring Video Doorbell. Enjoy improved 1080p HD recording, crisper night vision, and customizable motion zones – including the added close zone that eliminates false alerts.
Check Ring Doorbell Price
Video quality Ring 2 streams and records sharp 1080p HD video quality, more than double the pixels in the 720p HD video of the original Ring Video Doorbell. That makes the Ring 2 better for capturing detailed video, which is useful if you intend to share video with other people beyond simply recording security footage. If you don't think too much about video resolution, then 720p HD video is decent enough most of the time. You can save a little money with the Ring Video Doorbell's lower video quality and not feel like you're skimping too much.
Ring 2 App Screenshot Ring Original App Screenshot
Ring 2 Doorbell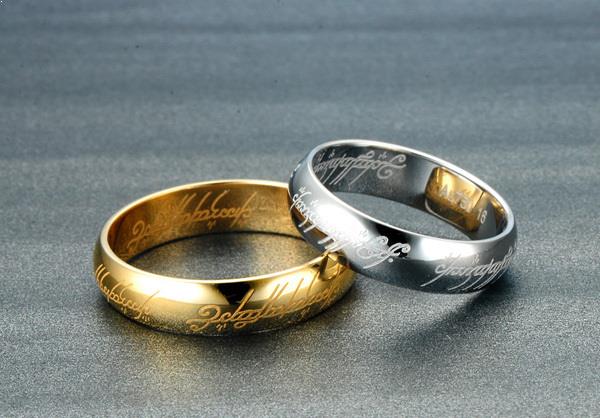 Ring 2 is not hugely dissimilar to the first-generation doorbell. There are a few small improvements. For example, Ring 2 is 5.05-inches tall, 2.50-inches wide, and 1.08-inches thick; it's a little bulkier than its predecessor. Before making the decision to buy the doorbell, be sure to calculate the room next to your door. You need to be confident that the Ring 2 will fit there without any complications. The kit of the Ring 2 doorbell contains two interchangeable faceplates. You can swap them anytime you like and it's a big bonus that you can change the colour of the doorbell without paying extra. Compared to its predecessor, Ring 2's architecture has improved. I really like it more and it feels more of a solid construct. People who upgraded from the first-generation Ring to the newer model are all pleased with the Ring 2's looks.
Performance & Camera Capabilities
This is the main feature of our comparison post. It's important to know how well these two do and whether the camera capabilities are appropriate. If Ring and Ring 2 can't deliver something unique and noteworthy, we should look for alternatives. Track your house, your way with the all-new Ring Video Doorbell. Enjoy improved 1080p HD recording, crisper night vision, and customizable motion zones – including the added close zone that eliminates false alerts.
Check Ring Doorbell Price
Ring 2 Doorbell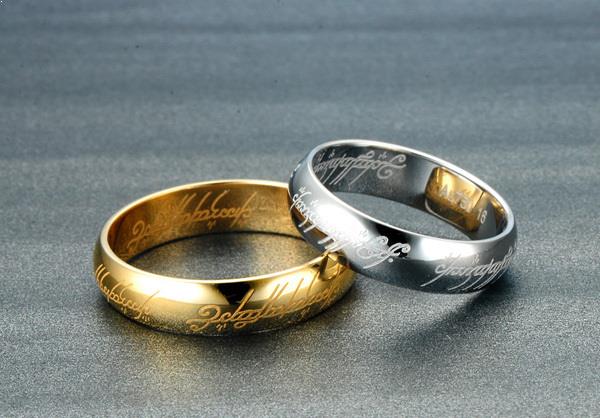 As soon as you trigger the Ring 2 doorbell from the mobile application, it's ready to function. Ring 2 sends a warning when someone walks by or clicks the doorbell. You'll be getting a warning on your mobile and a Chime (if you have one set up) (if you have one set up). The first-generation Ring was well-known for its glitches. A lot of people recorded some problems with the doorbell and, luckily, Ring has worked hard and launched a second-generation doorbell with minimal issues. Compared to the Ring doorbell, Ring 2 has a better motion detection feature, 1080p HD Camera, enhanced battery life and improved night-vision. The two-way audio also seems to be a step ahead. Whenever you receive a notification on your smartphone, you have a choice to start a live feed. If you do, there's an opportunity to have a two-way talk with your visitor. It's particularly useful if you're not home and someone comes to drop a package. You will talk to them via the doorbell and provide more guidance. Since the Ring 2 can act as a wireless doorbell, it's important to know its longevity. Ring also promised that the battery would last between six and twelve months. For obvious reasons, we couldn't test it that long; but with heavy usage over three weeks, we lost about 8 percent of the battery life.
That Looks Like A Really Promising Stat.
We have addressed the battery life with other Ring 2 owners (with those who owned it for longer than three months) and none have complained about it. The motion sensors of Ring 2 are excellent. Compared to the previous generation iteration, it's improved and rarely makes mistakes. Although you could hear some people moaning about the sensitivity levels being too high, don't let this pre-empt a negative opinion of the Ring 2. You may simply change the sensitivity from the mobile application. When we first got our Ring 2, it sent a few false alarms that were very annoying; but as soon as we lowered the sensitivity level a little, everything went smoothly. The greatest downside of all Ring doorbells is the fact that they don't provide a free cloud storage. Everyone only gets a month of a free trial and then you're forced to pay $3/monthly or $30/yearly. If you don't opt in for that option, your doorbell won't be that useful. Things could change soon, however. In February 2018, Amazon revealed that they had acquired Ring, so they could deliver something more exclusive and adapted for Amazon users. If you're curious how well the Ring 2 doorbell records, we've included a photo taken from the doorbell's camera. Compared to the Ring doorbell, it's very impressive. The face of the individual was blurred due to privacy issues but it was clearly visible and easily identifiable. The night-vision of the doorbell is also fine. Compared to what the first-generation model offered, it's significantly improved. While watching a live stream, you might encounter fuzzy images (it might be pixelated at night) but don't be hasty to judge. The saved/downloaded clips are in great health and look awesome. The quality of the live feed is heavily connected with the Wi-Fi power. If it weakens, the consistency of the feed worsens. So it's helpful to buy a Chime Pro (it extends the Wi-Fi signal) (it extends the Wi-Fi signal). Two-way audio of Ring 2 is impressive. It's loud and simple. As for the 160-degree field of view, the angle is fine.
The Bottom Line
So both doorbells are pretty sweet. Ring and Ring 2 are two successful and best-selling wireless doorbells with the most favorable feedback and high ratings. While both can get the job done, Ring 2 is still a superior system. With its enhanced motion detection technology, better camera capabilities and enhanced durability, it exceeds the capabilities of Ring in every way. If you don't own a wireless doorbell yet, we suggest having the Ring 2. It'll give you a sense of protection, confidence and efficiency. I'm sure that it'll meet your needs. If you own the Ring doorbell, you'll already know its flaws. Ring 2 has resolved the bulk of those problems and functions much better. To conclude, Ring provides the best wireless doorbells on the market. If you intend on an upgrade, do it; you won't be disappointed. The second-generation model works like a charm. Track your house, your way with the all-new Ring Video Doorbell. Enjoy improved 1080p HD recording, crisper night vision, and customizable motion zones – including the added close zone that eliminates false alerts.
Check Ring Doorbell Price
Differences Between Ring Doorbell 2 And Ring Doorbell Pro
Although the Ring Pro made many changes to the original Ring Doorbell, the Ring 2 continues Ring's ethic of making out-of-the-box advancements. The Ring Pro is a wired-only video doorbell while the Ring 2 can be wired or powered on batteries. Ring Pro has continuous on-demand footage. The Ring 2 only provides on-demand live view if it is wired. The Ring Pro can connect wirelessly on every 2.4GHz or 5GHz network; the Ring 2 can only connect on 2.4GHz. Motion detection in the Ring Pro is achieved with advanced motion detection while the Ring 2 uses the traditional PIR detection. Ring Pro provides a silent mode for the interior chime; the Ring 2 does not. The Ring 2 has two color variations on a larger sized frame. The smaller and sleeker Ring Pro has four color options.
1. Motion Detection
Both the Ring Pro and the Ring 2 can sense motion in the field of view. They will then give a warning to the mobile app before the bell button is ever pressed. However, how they sense this motion is entirely different. The Ring 2 uses the same technology as the original Ring Doorbell. Using Passive Infrared (PIR) technology the camera can see heat signatures in the field of view to determine there is a shift based on motion. When this change is detected, the recording begins and the message is sent to your mobile phone. The Ring Pro has a more advanced technology that stores a still image of the field of view in memory and then tests the current state against the stored state to notice changes in the pixels. If there is a continuous shift it is seen as motion, and the recording will then start, and the warnings sent out. Both methods work reliably well, but with PIR scans you can only change the sensitivity. The advances scan requires less resources and has less false detection warnings. Bottom Line: The Ring Pro wins. Better technology and a more reliable approach means you would have less warnings.
2. Power Options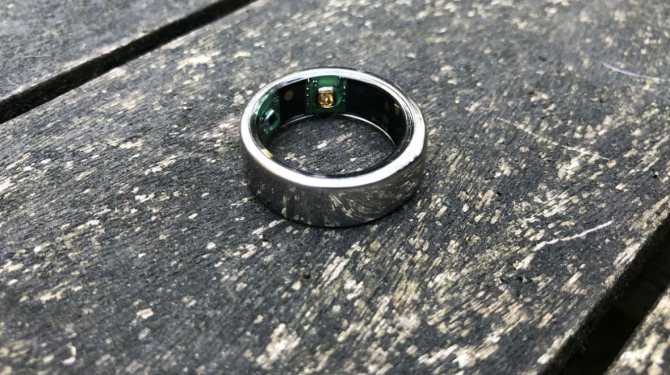 Deciding how you will power your video doorbell will really make or break your choice in this fight of the best. The Ring Pro is a wired-only program. This means you would either need to have preexisting bell wires or have new ones mounted. The Ring 2 can also be wired to an existing bell configuration, or you can mount the video doorbell and use the battery power option. Using the battery option gives you a little more leeway in mounting position to get the best possible view of the door and surroundings. However, you will lose some features. When the camera runs on battery power, you will not be able to use the live video stream. This constant on video draws too much power to make the batteries efficient. When on battery power with the Ring 2, the estimated battery life is six months or 1,000 motion activation cycles. Some reports have come in that they need to replace their batteries once a week, while others have indicated a battery life reaching six months. How often the camera is triggered and for how long plays the largest role in battery life. Bottom Line: Ring 2 wins. Even though live video-on-demand is excluded, having the option to run only on batteries makes it a slightly better choice.
6. Night Vision
All of the Ring models have built-in LED infrared night vision. The original model will turn to night vision and display and record in black and white only. One development is the ability to use color during night vision activation. With the 1080p resolution, you can achieve full-color night mode on both the Ring Pro and the Ring 2. The problem I have found here is that it isn't always in color. Ambient lighting and direct light into the camera can have an effect on the actual ability for the LEDs to allow color. Reports have come in that sometimes the camera can get stuck in night mode or in black and white and will need a reset to return to normal operations. If you plan to utilize the night vision mode, you need to ensure that your mounting location is clear from direct light (such as porch lights, walkway lights, etc.) and that there is enough ambient light to provide the camera with enough illumination to keep the lens in color mode. Bottom Line: This is a tie. Both the Ring Pro and the Ring 2 offer color night mode.