Hubble Contacts Review
Material

The material of Hubble Contacts is called Methafilcon A. Hubble Contacts is certainly not the first company to use this material for their contacts, but they may very well be one of the last as most of the industry has moved on to more comfortable and breathable materials.
Below is a listing of companies that use Methafilcon, which is the same material used in Hubble Contacts.
As you can see, the contact lenses from Hubble Contacts are nothing new. Many of the brands listed above have been around since 2008!
It is amazing to see how many brands use the same materials as Hubble Contacts. CooperVision's discontinuation of contact lenses is a clear sign that the lenses weren't particularly well-made. Usually, it means that they are completely outdated, and no longer considered good enough to sell to customers.
The other thing that should concern you about Hubble Contacts is the very first line in the Patient Information document put out by St. Shine regarding the contact lenses that Hubble uses:
Unilens and BioCurve are the only companies that sell contact lenses similar to Hubble. They only sell their contacts to eye care professionals who can then properly determine the fit of the lenses on their patients. Their success in selling Methafilcon A contacts lenses to patients is doubtful, despite not having ever heard of them (and their dodgy website).
To my knowledge, there isn't a single doctor out there that is prescribing Hubble Contacts. They wouldn't, why would they? This would be similar to prescribing discontinued contacts. Here is what at least one optometrist has to say about Hubble Contacts.
Subscribe Management and Fine Print

All trial offers of Hubble Contacts will automatically enroll you in a monthly subscription program. Sixteen days after you place your first order, the company will charge you and send you a new supply of contacts, and then again every 28 days.
On weekdays, between 9 and 5 EST, you can cancel or pause your subscription by calling (844) 334-640.
Hubble Contacts terms and conditions state that the company doesn't accept returns. If, however, you are not satisfied with your order due to quality issues, you can reach out to the company at help@hubblecontacts.com or through the previously mentioned phone number to request a replacement pack.
Where Do Hubble Lenses Come From?

Like most similar startups, Hubble doesn't actually make the contact lenses themselves. Hubble has partnered up with third-party manufacturers to provide contact lenses at a discounted rate.
Hubble lenses are made by St. Shine Optical Co. Like most other contact lenses, they're made from methafilcon A material. They have a base curve of 8.6 and a diameter of 14.2, which is also standard among contact lenses.
St. Shine Optical Co., was established in 1986. It is located in Taiwan. The company makes a variety of lenses including color and daily lenses. You can learn more at their official website here: http://www.stshine.com.tw/
All Hubble lenses are FDA-approved. They also come in fully recyclable, Hubble-branded packaging.
Canceling My Hubble Subscription

Turns out Hubble does not seal their contact lens boxes on both ends. To prevent any tampering, Hubble allows you to return the unopened packaging boxes for a $5.00 fee and shipping and handling charges.
RELATED: Sight Supply Review
If the company really cared about your eyes, why didn't they take the time to develop a product that aligns with today's standards and technology? Why are they selling lenses made by other companies? All of it makes no sense (apart from the fact they are trying to make some money).
Second, although my prescription wasn't verified, I was still mailed Hubble contacts. This has been happening to me, but I did some research and found out that it isn't the first time this has happened.
This is why I do not know of any eye doctor who can fit the lens. From an eye health and safety perspective, the gross negligence that occurred here could be devastating!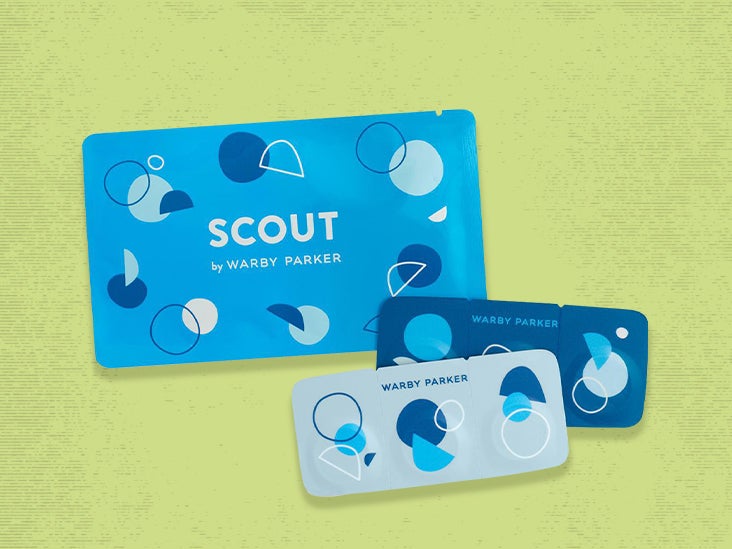 Reputation

On Trustpilot, Hubble has 3.3 stars out of 5 based on 7,000 customer reviews. Around 47% of the reviews gave the brand an excellent rating, while 28% gave it a poor one.
Online reviews are positive
fast service
easy delivery
consistent, timely delivery
good-quality lenses
lightness and comfort
Online reviews that are negative include:
Cancellation problems
Refunds are difficult
After a cancellation, fees are often charged again
charges for lenses that never came
delivery to the wrong address
No notification and no confirmation required before shipment
Sometimes, delays can last months.
Ordering

I was impressed by their user-friendliness and ease of use. To verify your prescription, you will need your eye prescriptions in each eye. Your optometrist's phone number and physical address are also required. (Uninsured and need an eye appointment for an updated prescription? I grabbed an eye exam via Groupon)
Hubble lenses are a 8.6 base curve with a 14.2 diameter. My current lenses have a diameter of 14.0 so that threw me for a curve. Hubble lenses contain methafilcon A (55 percent water/dk=18). A lower dk value could indicate a reduced oxygen content, which can cause dry eyes.
The lenses arrived in small packaging a few days later and they were absolutely adorable. Who ever thought contact lenses could be cute?! I'm a sucker for aesthetics. I immediately wanted to pop out my Biofinity lenses and place the Hubble contacts in because they were so cute.
Hubble Will Work with My Vision Prescription

Hubble contacts come in the standard 14.2 diameters with a base curve of 8.6. The current range of powers offered by Hubble contacts is -0.50 to 12.00, and +0.5 up to +6.00. They do not currently offer toric lenses to those who have astigmatism, but they plan to!
Before signing up, you will need to have a current Hubble prescription from your doctor. Hubble will help you locate a local doctor if your doctor doesn't provide one. This feature is currently only available in a small area.
The competition

Other key players are also present in the contact lenses market. Other manufacturers include Carl Zeiss Meditech AG in Germany; HOYA Corporation in Japan; Essilor Group in France; SEED Co., Ltd in Japan; Menicon Co., Ltd in Japan; and BenQ Materials Corporation in Taiwan.
Hubble asserts that because there's not much competition, particularly in American and Canadian markets. This means the contacts prices are naturally high. High prices cause people to over-wear their contacts. Daily contacts turn into weekly contact lenses. Three-month contact lenses are created from monthly contacts. This is how it works.
Related: Visual Acuity:
Hubble Contacts Service

The unique thing about Hubble Contacts (other than their cute packaging) is their subscription model.
The traditional way to buy contact lenses online is that you
Locate the lowest price for your brand
Order a certain number of boxes based on your needs and budget
Continue the procedure until you are out.
Hubble Contacts is a different way to go about things. Hubble Contacts offers contact lens subscriptions. This means that they don't let you run out and then charge you for them to send new contacts each month.
It's not fair. I'm not sure honestly. Let's take a look at the benefits and drawbacks of a subscription to contact lenses.
The Bottom Line

Although Hubble Contacts has a striking advertising campaign, and a price tag that is attractive, the evidence on whether it is worth your subscription is mixed.
We are hesitant to recommend this company due to the lack of product options and no return policy.
"I do not recommend Hubble contacts because of lower quality material," concludes Dr. Rapoport. "I would recommend Acuvue, Johnson & Johnson, or performing LASIK and not wearing contacts altogether."
Hubble Contacts may be convenient, but there might be other options that will work better for you. Talk with your eye doctor and explore the options available on the other sites mentioned before deciding which brand and style of contact makes the most sense for you.
If these lenses work, you will enjoy cost savings over most brands.
How It Works
Hubble Brand Contacts
Analyse of customer reviews
Other options
The Bottom Line
What to do?

The first step is to send Hubble a prescription from a doctor that contains:
the name of the customer and doctor
the date of the prescription
Power
base curve
Diameter
Material
Manufacturer
Here's how to interpret an eye prescription.
Hubble does not honor prescriptions from doctors based outside the United States.
A person can upload a photo of their prescription without a printed copy. To confirm, the company will call the doctor.
Hubble will contact the doctor to verify that an eye prescription has not expired.
Here, find a guide to buying contacts online.
Getting Started With Hubble

Hubble makes ordering contacts incredibly easy thanks to their smart design decisions and one-size fits all approach. The part that involves you can be completed in five minutes or less if your prescription matches Hubble's contact diameter and base curve.
Things can get bogged down if your prescription isn't a match, necessitating a trip to your optometrist to get a prescription with the proper numbers on it. Your optometrist may not be able to do it for you. Base curve and diameter aren't chosen randomly; they have to do specifically with your eye's anatomy. Contacts with a base curve or diameter that is significantly different from those used by Hubble might not work for you.
Hubble'S Lenses

Hubble's offer begins to crackle around the edges when you take a look at the contact details.
Contact lenses have three different measures that optometrists use to fit them to your eye and eye condition.
Power/sphere is in charge of the actual vision correction.
Diameter depends on the size of your cornea.
The base curve refers to the shape of your cornea.
In their contact lenses, Hubble offers powers ranging from -0.50 to -12.00 and +0.5 to +6.00. This range will be suitable for almost all cases of far- and nearsightedness. Hubble contacts also have an 8.6 base curve and 14.2 diameter. Although they claim that these should be suitable for most eyes, the contact company does not guarantee it. And wearing the wrong diameter or base curve will increase your chances of discomfort and dryness. Poorly fitted contacts will also be more likely to move out of position during the middle of the day.
Those with astigmatism or those in need of multifocal lenses will often see additional parameters like cylinder, axis, and addition. Hubble says that lenses might be suitable for mild astigmatism patients with cylinders of less than 1.00. Hubble recommends speaking to your optometrist about the matter before you try Hubble.
Even if your astigmatism is mild enough to wear their lenses comfortably, there's no control for the axis of your astigmatism or safeguards in place if you progress past 1.00 during the valid course of your current prescription.
Hubble Contacts Warning

Warning: HubbleContacts is too good to be true. According to Dr. Roxanna Potter from personaleyecare.com, Hubble Contacts utilizes a poor practice in allowing patients to use an outdated and dangerous material in the contact lenses which endangers patients' long-term eyecare. The company values profit over patient health. It is quite disturbing to observe greed blinding brands from adhering to a code of ethics.
On the main page, Hubble Contacts advertises 20% off your first order on all other contacts brands. This promotion shows Hubble Contacts, to me, as a kind competitor willing and able to work with other brands in order earn the customers' trust and ultimately their money.
You may only buy Hubble Contacts through the brand's online store. These products are currently not available in stores or on Amazon. They are not available in retail stores. They might reconsider their position in the future.
Bad news, contact lens wearers–the hot new (cheap) service Hubble has one pretty big catch.
Hubble Contacts is a brand that you may have seen if you are active on social media in the past year. Hubble is an automated subscription service that delivers contact lenses to your doorstep every month for about $30. Many delivery companies are not able to sell contact lenses at such low prices, and so customers have many questions. How is it possible to sell contacts for such a low price when no competitor can go that low? It turns out there is a reason.
We like this

The free trial allows you to try them out before committing
Every lens pack and box is 100% recyclable
Eyeconic

ContactsDirect does not accept certain insurers. Eyeconic, if your plan is with Eyeconic, can help you get the best deal. Namely, these are VSP, Cigna, and MetLife. Eyeconic does not accept any other companies that you will find on ContactsDirect. Otherwise, their selection is comparable, but their prices are slightly higher per box. Our full Eyeconic review contains more information.
Pros

People often compliment how comfortable and soft these contacts feel.
Both their lens packs and boxes are 100% recyclable
Possess a clean, professional and easy-to-navigate website
It is difficult to cancel your subscription

Their customer ratings on sites such as Trustpilot speak to many of the issues above, with a pattern of customers reporting it was difficult to cancel their subscription. Hubble does not offer an online cancellation option. You can only cancel by phone or email.
Hubble's subscription service is a cheaper option for contacts lens wearers. The positive reviews are proving it. Their reputation, however, is not perfect.
Packaging

The packaging was very cute! I loved the colourful box concept. It was a nice change from the typical lens sold at the optometrist. The only thing I didn't like was the greyish-grey dirt on the outside of the box. It wasn't something gross or sticky, just something I noticed. The lens came in individual bags so it's not something to be concerned about.
Biomedics

Biomedics promotes the company contact lines as great everyday contacts, for up to 11 hours of use, at least. They claim to promote better eye health, though where the details of this are concerned, we can't be entirely sure. Choose from:
Biomedics Toric
Biomedics 55 Premier
The Purchasing Experience

NB You can unsubscribe once your trial package has been processed. Else, you're automatically subscribed for another round of delivery (30 pairs). It is better that you try it out first and then resubscribe? You don't have to like the pair you get, but then again what if they aren't your cup of tea?
What'S Hubble'S Return Policy?

Hubble does not offer return policies for contact lenses. However, they do encourage their customers to reach out to them in the event of any problems.
Businesses cannot accept back packages of contact from customers that have been opened for safety and regulatory reasons. Unopened, undamaged boxes may be eligible for credit, refunds or exchanges by some businesses.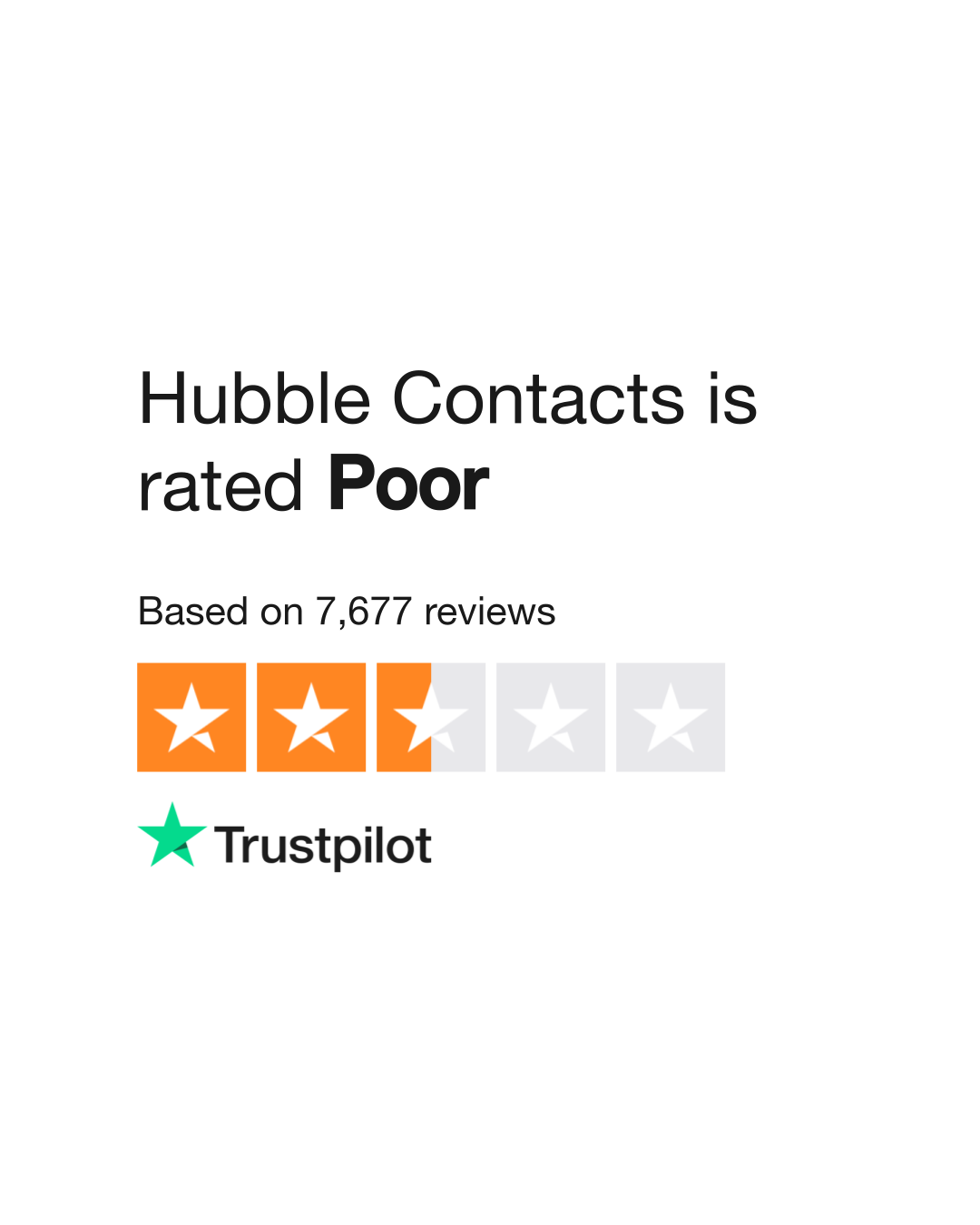 How to Cancel a Hubble Contacts Subscription

Hubble says that it's easy to cancel your contacts subscription. You can cancel your contacts subscription in the same way as Waldo. To do so, call 1 (844) 334-6440. Their customer service is open from 9am to 5pm during the week, and on Saturday from 1pm to 5pm. If you've tried Hubble but didn't find their lenses to be right for your eyes, you may want to consider Waldo – they use a different material that might be a better fit for you. You'll get a lot of the same conveniences of a low cost subscription. Waldo offers a 10-day free trial that includes 10 contacts.
Company Reputation

Hubble Contacts is rated F and has 3.3 stars from Better Business Bureau. TrustPilot gives them 1.7 stars out of five stars. 88 percent are negative reviews.
Hubble critics raise concerns about the lenses' quality, pointing out that methafilconA isn't the most current material.
Professional organizations including the AOA have also raised concerns about their prescription verification process.
Hubble Contacts Review
'Contact Lenses Are Not One-Size-Fits-All'

Hubble launched in 2016, and sells contact lenses at $1 per day to its customers. According to PitchBook, the company raised $70million from investors and is now valued at approximately $246 million.
Internet, doctors were critical of Hubble's technologies and practices. Ryan Corte, Northlake Eye's Charlotte-based doctor was one of them.
Hubble provided a trial period for free in February 2018. He said the contact could be worn only for a few hours.
Corte's major points were very similar to those of my optometrist. They included questions about verification, outdated material, safety concerns, and concern for patients. However, he praised Hubble's cofounders and their business acumen. He wrote that they took an outdated material and created a brand with a funny name and engaging marketing campaigns.
Corte worries that Hubble may be taking shortcuts to ensure patients' eye health is not at risk. On the telephone, he said, "if your vision is not correct in your contact lens, that can lead to eye strain and headaches, fatigue, and decreased quality life for all people." Corte doesn't have to be the one that is criticized. Hubble's substitution of specific prescriptions with generic lenses for dry or astigmatism-related conditions has been criticized by the American Optometric Association.
Dr. Barbara Horn is the president of AOA. She stated "Contact lenses cannot be one-size fits all." American Optometric Association (AOA), criticized Hubble's practice of substituting generic prescriptions for specific prescriptions.
Hollis Smith/Business Insider Reports were published by publications like The New York Times Quartz. They criticized the way Hubble verifies prescriptions along with the use of an older material to make their lenses. Hubble makes its lenses using methafilcon A. This material has been used in Hubble since 1986.
Here's What to Know about Hubble Contacts

Medically reviewed by Ann Marie Griff, O.D.
Johanna Sorrentino authored this snapshot April 9, 2021. Hubble snapshot about the contacts. Cost. Reputation. Other options. Takeaway. We recommend products to readers that are helpful. You may make small commissions by purchasing through this link.
Because of their ease and convenience, many people opt for contact lenses to correct vision. Actually, contact lenses can correct the vision of approximately 45 million American citizens.
There are many types of lenses and brands available, with advantages and disadvantages to each type. Hubble provides contacts information.
You have to cancel subscriptions.

Trustpilot has a rating of 3.3. stars. It also addresses many of the above issues. There is a trend of customers reporting that cancelling their subscription was hard. Hubble cannot cancel their subscription online. It's only possible to cancel via telephone or by email.
Hubble's subscription service offers a much cheaper alternative for contact lens wearers, and the positive reviews reflect it. Their track record is a mixed bag.
There are other well-known players in the online contact lens retail space. Some alternatives to Hubble include:
1-800 Contacts has a reputation for being competitively priced and provides many different contact types and brands to choose from.
Their wide assortment of brands is what makes them so popular.
Eyeconic. Founded by vision care insurance provider VSP, Eyeconic takes insurance from VSP, MetLife, and Cigna Vision.
Hubble Contacts Review: Reputation, Services, And More

Ryan Corte OD Rachel Ann Tee-Melegrito Brand overview Product and service reputation How to order Alternatives Eye care Summary Products we consider useful are included in this list. We may receive a commission if you purchase through the links provided on this page.
Hubble Contacts is an internet store selling disposable daily lenses. The sister site is connected to offer more options.
Below, learn all about Hubble, including its reputation, products, and services. Additionally, we offer tips and alternative ways to maintain healthy eyes while wearing contacts.
It is important to note that this writer has not used these products. Information presented here is strictly research-based.
Hubble Contacts is an online shop based out of New York. It claims it can offer high-quality, low-cost lenses that are comparable to other companies.
St. Shine Optical in Taipei is a Taiwanese manufacturer of Hubble's daily contacts lenses. Hubble claims that the FDA approved these lenses.
Company claims that it uses the most advanced injection molding techniques and conducts numerous tests and inspections to assure high-quality products.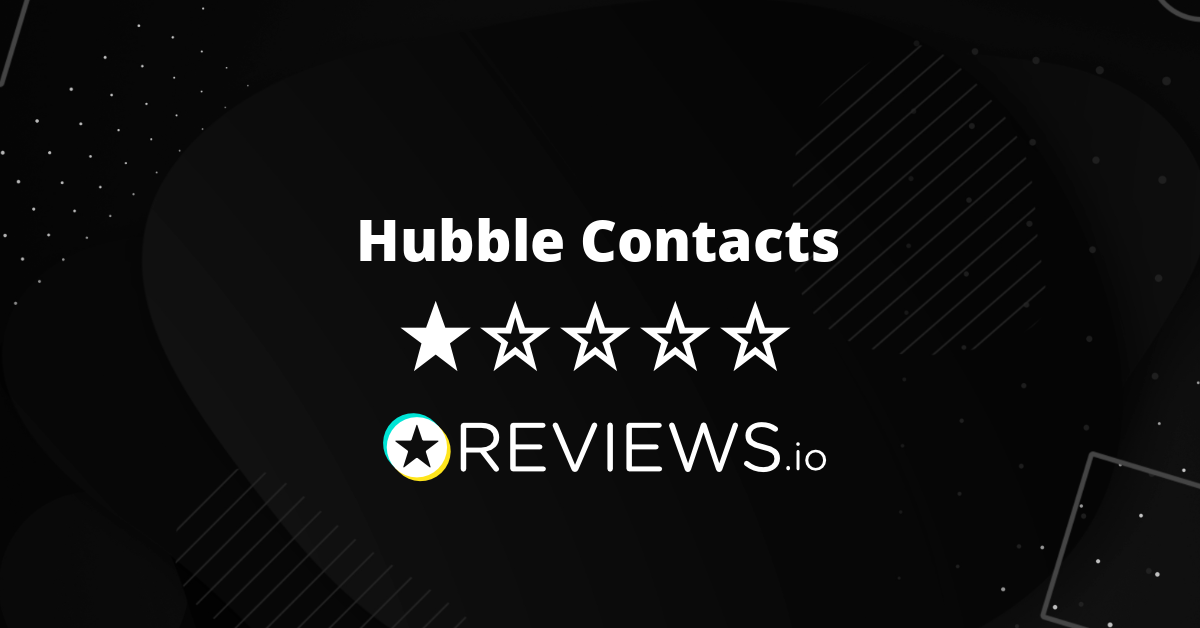 Pros:

Comfort and ease of delivery They could fog up and cause even more damage than they were worth. Contacts were the best option for me as I could play more.
Once I saw the price of Hubble Contacts I decided to give them a try to see if they were a good fit. Hubble Contacts was a great fit, and I haven't looked back since.
You can forget about the hassle of delivery and price, while still keeping your eyes clear. They are so easy to use that you will not regret buying them. I used to pay $190 per three months for Cadillac contacts. These were the only ones that made me feel comfortable throughout my day. Hubble contacts were affordable so I was tempted to try them. Hubble was expensive and it wasn't comfortable. These were actually much more comfortable that I had expected. I save about $360 a year using Hubble, AND they ship right to me. I love Hubble!" Ease of Delivery and Customer Support "I have been using Hubble Contacts for quite a few months now. They are delivered in a timely fashion, and the one time I had a contact show up that had a hole in the middle, the company sent me an entire months replacement after asking me very few questions regarding my issue. I feel secure knowing any problems that might arise are quickly addressed. Hubble Contacts has been recommended to me by many friends and relatives." Customer Service and Price "Thanks to their price reductions compared to my son's old "name" brands, Hubble.com has been our preferred supplier for over a year. Hubble Contacts delivers their boxes promptly, and you can adjust the timetable if required. The best thing about them is their customer service. A box was delivered with multiple defective lenses. Hubble.com promptly shipped a brand new box. Highly recommend." Contact Quality & Customer Support They never dry out, even during allergy season. They never dry out, so I don't have to do any rewetting. I also love getting a new pair each morning. It was an easy choice, and Hubble is always there at my doorstep every month.
They reimburse me for my receipts. Hubble has never sent me a damaged or torn lens. Their customer service is excellent. Hubble, Thank You for not making me worry about my limited supply of contacts. They arrived today. I haven't felt them since the beginning of this review. Best lenses ever! Thank you Hubble." Contact Quality "I have been receiving Hubble Contacts for about a year now. I was initially skeptical but once I started using them I felt like I knew what I was doing. It is amazing how comfortable they are. If you clean them well enough, there is no need to be concerned. They take care of everything so I don't have to fret about them running out. The best thing I like is they are so easy to travel. When I am going on vacation for more than a day, all you have to do is grab the items and move. No need to carry a lot cleaners and holders. Hubble was a pleasure to use. It's cute packaging. No fuss subscription service. You can save a little cash. Red flags started to rise when I ordered Hubble. Hubble is not able to double-check the prescription of your eye doctor. Why? Because I received the wrong prescription in my pack. This could have been a mistake by the company. However, after double-checking it turned out that I was the one who made the mistake.
Because… SURPRISE! I immediately called to cancel my subscription. It was automatic that you were signed up for their subscriptions, and they charge you and then send you contacts. This comes with a stocking charge and, if the package is opened, it will be canceled. Shady.
Did I mention how inaccurate this prescription was? By -.75 Even if I tried, I couldn't use my contacts. Useless. Dish out the extra cash for contacts people. You and your eyes are well-deserving. But when I realized that I do not use the contacts often enough to keep getting orders, they are horrible. The message was sent to the exact same address as the order. Many messages were sent, but I didn't see any phone numbers. One month later another one arrived, so I again sent a message. This company was removed from my account.
My next order arrived in a month. I sent them an email. She replied that she received the 2 that I wanted to return for a full refund. But one was out of date. According to them, they wanted to credit money to me bank account. However, it was blocked so I requested for a cheque, which has yet to arrive. After that, I had $33.00 blocked from my bank account. After three months of being charged for the $33.00 fee, the account was blocked. I received a phone number so that I could cancel the account. This is terrible. It was extremely difficult to cancel. Expect a run around that will take long enough for them to charge you for at least one more week of contact lenses. The whole thing feels a little scammy."
Hubble Contacts Review

Written by Lilia McDonald on January 29, 2019,
Hubble Contacts is an American brand that distributes Taiwan-made contact lenses via an e-commerce subscription. This brand provides assistance to those who have blurred vision (no or mild astigmatism) and it is accessible for all ages as long as they have valid prescriptions. Contact lenses can be maintained easily, as you don't have to drink water or use contact lens solution. Hubble Contacts founders consider over-wearing a big no-no.
Hubble Contacts reviews will provide information on key features of the brand, and products, to help you make a sound purchase decision.
Hubble Contacts Overview My vision is not good enough to be able to see clearly on the projector screen. Failing to see means failing the exam. Aside from my appearance, I have a funky hairstyle and am always reading a book.
My retro-style will be overtaken by Hubble Contacts. You can't beat them for quality contact lenses. What are Hubble Contacts, you might ask? These contacts are made in St. Shine Taiwan uses high-quality injection molding. FDA approves it for consumers' health.
Jesse Horwitz (founder) and Benjamin Cogan (founder) were paired up in 2016 with the mission of saving your eyes from being damaged by too much contact lens wear. These problems often occur when contact lenses are not being replaced or worn enough to drain the wallet. Hubble Contacts wants this win-win scenario to be reversed. The first step is to schedule an appointment for your eye examination and take the quiz.

Hubble Contacts Eye Examination & Quiz

To receive a prescription for Hubble Contacts, you must first visit a doctor to have your eyes examined. Hubble is not responsible for the appearance of doctors in search results. This is a simple step that you don't have to stress about (hey! that rhymes!). This is because it's simple.
Next is a questionnaire on the website that allows you to rate your contact usage. You will be asked four questions. These include whether you are a regular sleeper with contacts, your contact use for the longest time, as well as how much you know about contacts. After about thirty seconds of answering those, a new page pops up and exclaims, "Congrats!" and provides a click-button to claim their offer.
The bottom page has a very unnecessary countdown. If you refuse to sign the deal, the entire world is going to end. The Hubble Contacts website will redirect you, after the countdown is at zero, to another page. Here you can fill in your prescriptions, doctor details, and checkout information.
How does Hubble Contacts function?
Hubble Contacts are fit for easy insertion and said to provide comfort and crystal-clear vision. Hubble Contacts' transparent edge is more visible and their high-grade Methafilcon A hydrogel prevents contacts from drying out your eyes and burning them. The Hubble Contacts Review is incomplete without examining both the positive and negative aspects.
I would be horrified if anything terrible happened to my eyes.

A deal made with higher powers in exchange for near perfect vision.
Hubble Contacts can be sued for recklessness or causing bodily injury.
My only hope is for them to take a gander at this Hubble Contacts review and recognize the dire need to adjust and update their contact lenses. Because the eye relies on oxygen to stay healthy and alert, contacts must have good oxygen permeability.
I appreciate the fact that they are environmentally-friendly and appear to have a great amount of support, which is very impressive given that Hubble Contacts was established in 2016. Their business continues to grow four years later. Good for them. I may disagree with their ill and questionable practice, but I must admit that their marketing is admirable.
It was easily overlooked by the swarm of glowing comments. Hubble Contacts was a hit and drew many followers who joined the bandwagon to showcase their Hubble Contacts by posting a photo, hashtag, and testimonial. My relentless research revealed a hidden issue in the Hubble Contacts review. This could have a negative impact on their success, and possibly cause them to lose sales.
What Are the Hubble Contacts Worth?
Share On

Hubble is an online provider that allows you to obtain new lenses. Do you have contacts for the first time? They also have everything you need. Keep your prescription and email ready.
See what it's all about with our Hubble contacts review. Our Hubble contacts review provides all of the necessary information to help you decide if a product is for you.
While it might seem natural to be skeptical about a store offering such bargains, Hubble has earned a reputation for being a trustworthy place.
Hubble appeared on the scene in 2016. It was founded by Ben Cogan and Jessie Horwitz. Vision Path, Inc. manages the company. This business was created to alleviate the problems of excessively high contact lens prices.
Hubble has been rated high by Hubble customers to this day. But, how can you make sure that your order is of the highest quality? We aim to help answer this question.
Is Hubble Contact Lenses Legit?

Hubble's contact lenses are FDA-approved, but newer lens materials provide more oxygenation to your cornea. They also happen to be more expensive, of course. Aug 10, 2021
Is Hubble A Good Place To Buy Contacts?

Hubble is not liked by many eye physicians. Hubble was not recommended by four of my doctors. Their opinion was that the material used for the lenses is not current and that it could be dangerous to sell incorrect contacts. The Federal Trade Commission (FTC) has received over 100 complaints about Hubble that show similar concerns.Oct 1, 2019
Are Hubble Contacts Really $1?

Hubble is offering a $1 first-box of contact lense. But, customers have reported eye pains, inflammation and ulcers while wearing the contact lenses. … The contacts, however, have reportedly resulted in some customers experiencing extreme eye pain, inflammation of the eyes and even ulcers after use, Daily Mail reports.Jul 23, 2019
Is Hubble able to verify prescription?

David Murphy," Horwitz said. On December 14, 2017, Horwitz stated that Rebecca Simon, Hubble's spokeswoman, followed up by email. "We can confirm the prescription you entered in to the site was processed using the correct and legal verification methods that all Hubble contacts orders undergo.
.Hubble Contacts Review