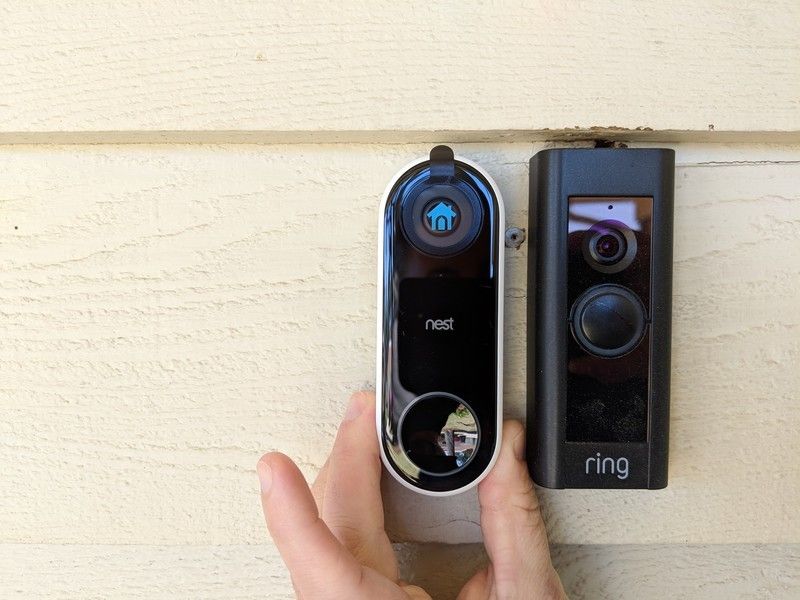 Ring Vs Nest:
Cameras And Equipment
Blink is a more simple system providing two types of camera that need to be hooked up wirelessly to a Sync Module over Wi-Fi, while Ring provides a range of standalone cameras that connect directly to the Wi-Fi network. The indoor Blink camera has motion and temperature sensors and a microphone. It can capture HD video at 720p and requires two regular AA lithium batteries. The slightly more costly Blink XT or XT2 camera is ideal for the outdoors as it has an IP65 rating.
It can also record at higher resolution, up to 1080p, and it has infrared night vision. Blink claims the batteries can last up to two years, but much depends on how often the camera is activated – in reality, the Blink XT2 should easily be able to reach the two-year mark. Ring's system is much more flexible, with many of its systems providing an option between battery driven, solar-powered, and wired configurations. All of its cameras and doorbells record in 1080p. The Stick Up Cam can be used indoors or out and it provides two-way chat, which is missing in all Blink systems except the Blink XT2. The Spotlight Cam is built for outside, and adds LED light strips and a siren.
Ring also provides the Floodlight Cam, which is designed to replace security lights. It lights up when it detects motion, streams video and sends you a notification. It also contains a 110-decibel siren to help you scare off unwanted people. The Floodlight Cam must be hardwired to a normal electrical box. In the US and Canada, Ring also provides a complete Ring Alarm security package, which bundles together motion sensors and a keypad, and also integrates with other Ring items.
Using The App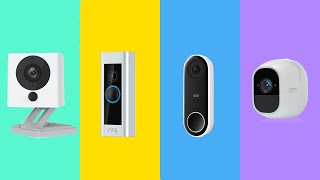 The Blink Home Monitor app is free for Android or iOS . It enables you to configure your camera settings, decide the sensitivity of the motion sensor, select the duration of video clips it records, and set up a schedule if you like. The app records video in five second bursts by default, but you can increase that up to 60 seconds. You'll get updates on your phone when motion is detected by your Blink cameras, and you can then review the captured clips. You can also opt to tune in to the live feed, but you can't capture video while watching a camera live.
You'll also be asked if you're still watching every 60 seconds. The free storage space is adequate for 7,200 seconds of video in total and it will overwrite the oldest video clips as soon as the limit is reached. If you're using the Blink XT2, you can also use two-way audio through the app. The Ring software is also free for Android and iOS . It will warn you when motion is detected, or when the doorbell rings if you opt for a doorbell. You can watch a live stream of the camera and, if you're using a doorbell, Stick Up, or Spotlight Cam, even have a two-way conversation with whoever is there. You may also change the sensitivity of the motion sensors to reduce the chance of false positives.
Which Is Right For You?
You should mount either the Blink or Ring systems yourself, unless you opt for the wired-in Ring devices. If you're trying to keep costs down and just want a basic system with no hidden fees or subscription, then Blink might be exactly what you need. The Ring devices are more costly to begin with, and you'll need a monthly subscription to capture and review content. Ring provides a much more flexible range of devices and power options, with extra features such as light and siren functionality.
There are also cameras with two-way audio, and although Blink provides this too, it's only on the Blink XT2, which is currently only available in the US and Canada. TechRadar is rounding up all the top offers over the Prime Day sales period, and we've placed all the best Prime Day deals in an easy-to-navigate article to help you find the bargains you're searching for.
See More Amazon Prime Day News
Blink Vs. Ring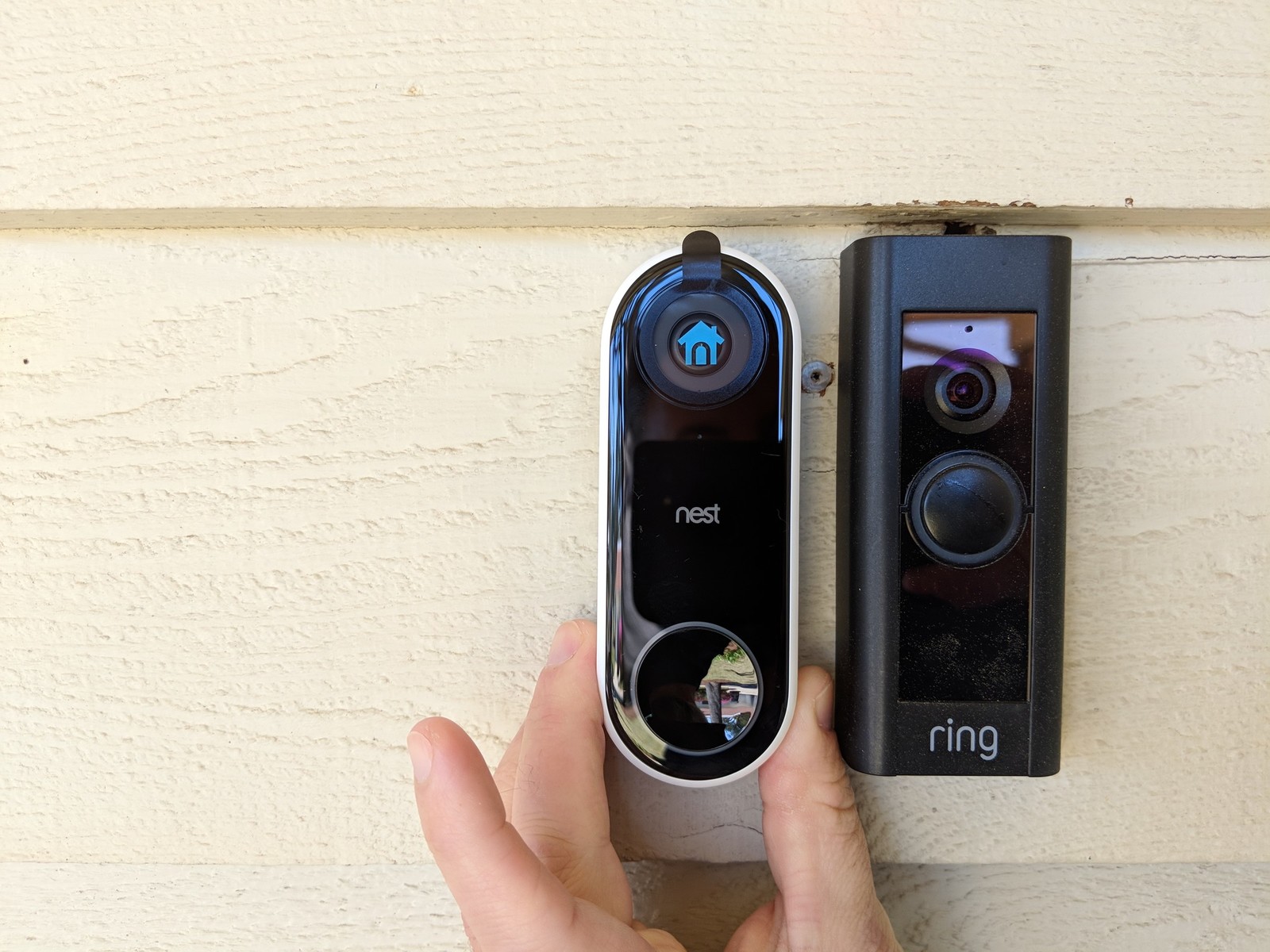 Blink and Ring are companies with home surveillance cameras that might appear identical, but there are some essential variations to know when deciding between the two. Ring started the video doorbell revolution, but there's so much more to this now-Amazon owned business than just doorbells. It has developed into a full-scale security company, offering numerous camera solutions, smart home integration and even professional monitoring. Ring is perfect for those who want to step up security at their home without the conventional security device price tags and long-term contracts.
Blink , also owned by Amazon, is known for its no-frills, simple security camera choices that are ideal for the budget-minded user. But know that its products are just cameras and camera accessories it does not sell other home security products, including window and door sensors. Plus, there is no competent security monitoring alternative with Blink. If you're choosing between Blink vs. Ring cameras, know that the offerings have several similarities. We rate Ring slightly higher because it has more choices and flexibility in its equipment, and you also get the choice of getting competent security monitoring. Here, we take you through the pros and cons of both companies to determine which security camera system is best for your home.
Blink And Ring: What Do They Have In Common?
Outdoor and indoor cameras: Both companies provide consumers with both indoor and outdoor camera options. If you're looking to keep an eye on your back yard, or your pets inside the home, there is a choice for both companies. Mobile app: Both Blink and Ring have apps that allow you to see live video from your camera, and even arm and disarm your system. If the app is important to you, know that Ring's ratings in the app store are slightly higher. Video monitoring: Blink and Ring offer live video monitoring with the use of their apps. That means you'll be able to verify what's going on at home without being there.
No activation or installation costs: One of the key reasons there has been such an increase in DIY home security systems is the fact that you're not slammed with fees. Neither Blink or Ring charge activation fees, and there are no installation fees, because you can set them up yourself. Simple setup: Both companies offer extremely quick setup without the need of a specialist installer. Both companies get high marks for their quick camera setup choices. Cloud storage options: Blink and Ring both have cloud storage options, which means you'll be paying a charge to record and save your videos. Know that Blink has two camera choices where cloud storage is included in the original.
However, if you purchase the new Blink Mini, you'll have to buy the cloud storage option for $3 per month per camera. No contract: If you're a commitment-phobe, both companies allow you to purchase the equipment without dealing with any long-term contracts. Generous money return guarantee: It makes sense that both Blink and Ring have generous money back guarantees, since they are owned by the same corporation. If you don't like Blink or Ring, you can return the items within 30 days for a refund. Blink Ring
Overall 3.5 Out Of 5 Stars 3.5 Out Of 5 Stars
Monthly Monitoring Cost No Monitoring Available $10/Month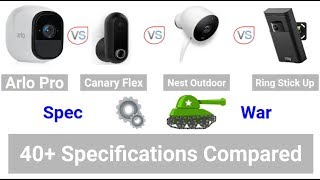 Upfront Cost Equipment Only Equipment Only
Moneyback Guarantee 30 Days 30 Days
Contract Length None Required None Required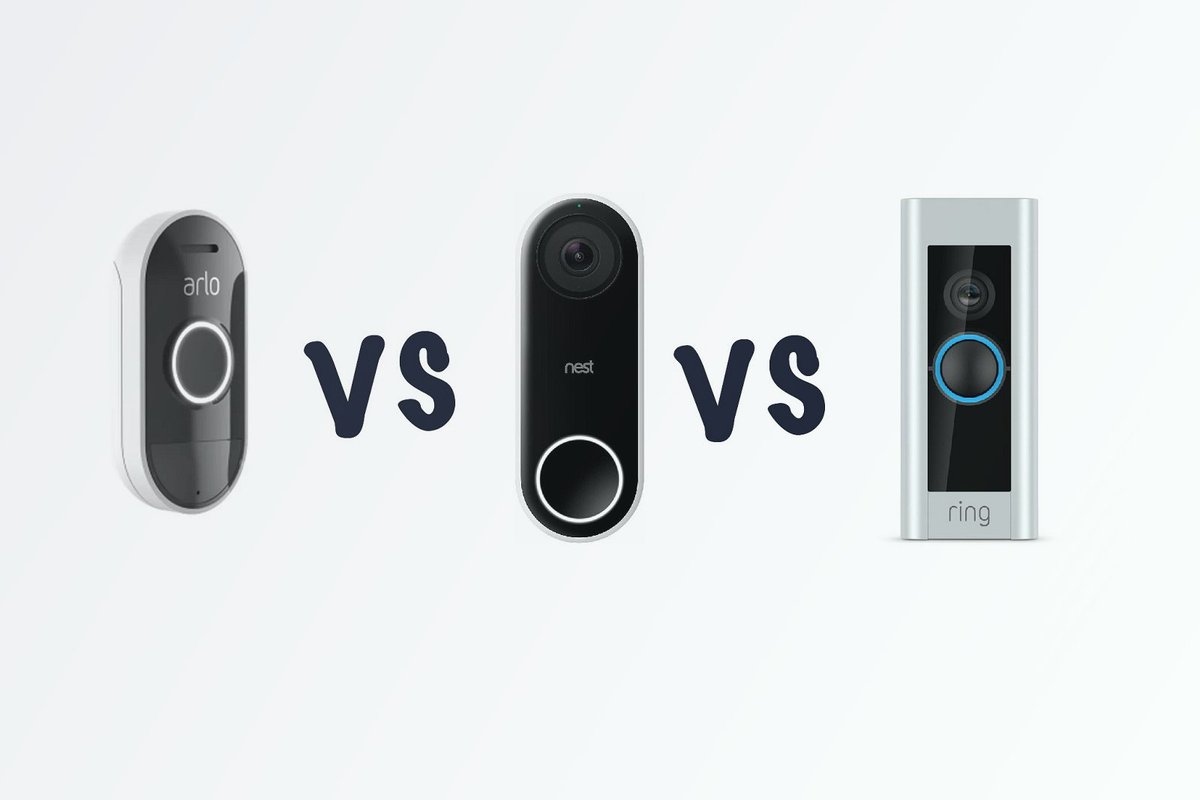 Installation Diy Diy
Blink And Ring: What Are The Differences?
Camera quality: If you go with Blink, you'll be getting basic equipment that will get the job done at a lower cost. Spend more money, and you'll see more versatile and higher-quality equipment, but you'll pay for it. Cost: Blink is a great option if you need security cameras inside or outside of your home without spending a chunk of cash. Ring is more of an investment, but customers get more options, too. Skilled monitoring option: If you're comfortable monitoring your home by yourself, both companies will work well. But if you're looking for professional monitoring, Ring is the only one of the two that can provide that for you.
Video doorbell option: If a video doorbell is an important piece of home security equipment to you, realize that you won't be able to have that option with Blink. Bell, on the other hand, has the best one on the market. Battery life: Blink's battery life is up to two years, according to the brand. That's much longer than Ring, which lasts around 6 months with regular usage on the battery-powered items. Smart home options: If home automation is important to you, Ring is the standout winner. While both Blink and Ring are compatible with Alexa, Ring cameras are compatible with many more third-party smart lights and locks for integrated home automation. Skilled Control Between the two, Ring is the only provider to offer both professional and self-monitoring.
Ring's Protect Plus Package costs $10/mo. or $100/yr. without a deal. And it covers all Ring devices at your home instead of one. The plan comes with all of the basics including custom motion detection and instant warnings. It also includes 24/7 professional monitoring, an extended warranty and 10 percent off of future Ring purchases. You'll also be able to record, share and save videos from your Ring cameras. Blink only offers self-monitoring for your home surveillance cameras at this time. Key Similarities No Contracts : Neither Blink nor Ring required any long-term commitment. If we chose to pay a subscription, we could cancel any time without additional fees. Easy DIY Installation : We installed both our Blink and Ring cameras within an hour. The how-to videos each brand provided helped make the processes quick and smooth. Indoor/Outdoor Cameras
: Blink Currently Sells Two Indoor Cameras (The Blink Indoor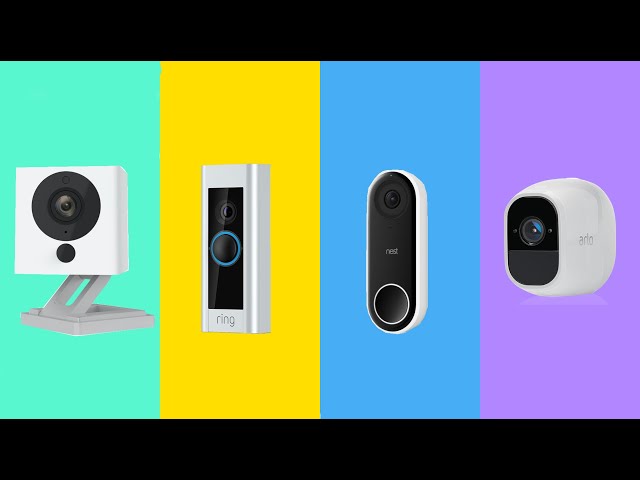 And The Blink Mini
) and one outdoor camera (the Blink Outdoor) (the Blink Outdoor). Ring offers one indoor camera (the Ring Indoor Cam
)
Two Outdoor Cameras (The Ring Spotlight Cam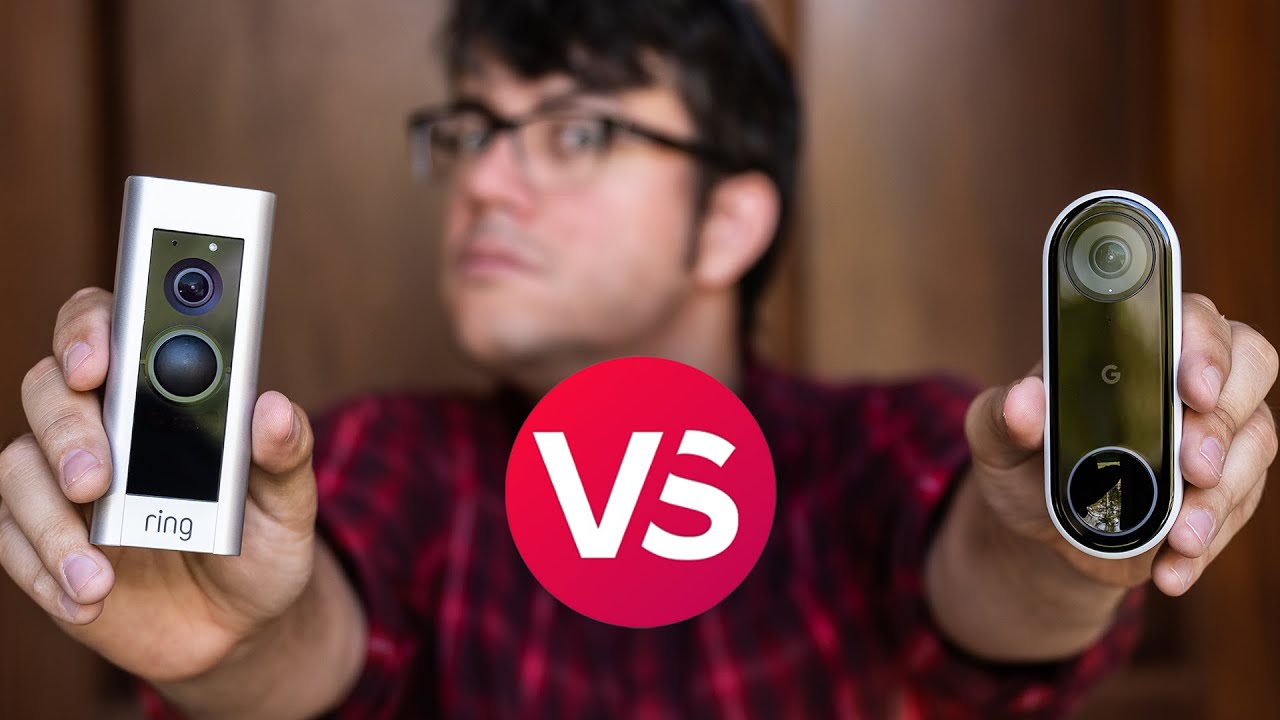 And The Ring Floodlight Cam)
Remote Connectivity : Each system offers remote connectivity through mobile apps that allow us to observe our homes whenever we need. Professional Monitoring : Although Blink and Ring both allow for self-monitoring, only Ring offers 24/7 professional monitoring. Cloud-Based vs. Local Storage : While both companies include cloud storage subscriptions, only Blink offers local storage, up to 265 GB through the Sync Module 2. Power Supply :
All Blink cameras are wireless, except the Blink Mini, which requires an outlet. Ring has cameras powered by batteries (with up to one year of use), cords, and even solar power. Some Ring cameras even have the option to switch power modes. Artificial Intelligence By selecting a cloud storage subscription, we added artificial intelligence to our Ring cameras, specifically person detection and Ring's new stay threshold. Person detection, available on all Spotlight, Flood and Stick Up Cams, helps us limit the false alarms we receive by identifying whether the motion our camera catches is from a human. The new stay threshold made sure we only got notifications if the person in our camera's view remained in a certain motion zone for more than 10 seconds, or whatever amount of seconds we decided.
Although Ring continues to expand its use of artificial intelligence in its security cameras, Blink has still yet to incorporate any artificial intelligence into its cameras. Self-Monitoring Blink's inexpensive HD cameras are specifically designed for self-monitoring through the Blink Home Monitor mobile app. The cameras include motion detection and sent us mobile notifications if the movement was detected while our cameras were armed. Upon receiving the message, we could log in to view our livestream or view our recorded clips to see what occurred when the motion detection was triggered. We also viewed recorded video from our Ring cameras and received motion-triggered notifications via Ring's mobile app.