Deep Blue Watches: Exploring Sturdy Timepieces with an Adventurous Spirit
Introduction: Deep Blue Watches has made a name for itself in the watch industry as a reliable and innovative American company. Their collection boasts a range of sturdy timepieces designed for adventurers, military personnel, and professionals who demand precision and dependability in their timepieces. In this review, we will delve into the remarkable features of two iconic models from Deep Blue: the Pro Sea Diver and the Master 1000 Automatic Diver. Let's dive in!
---
 Deep Blue Pro Sea Diver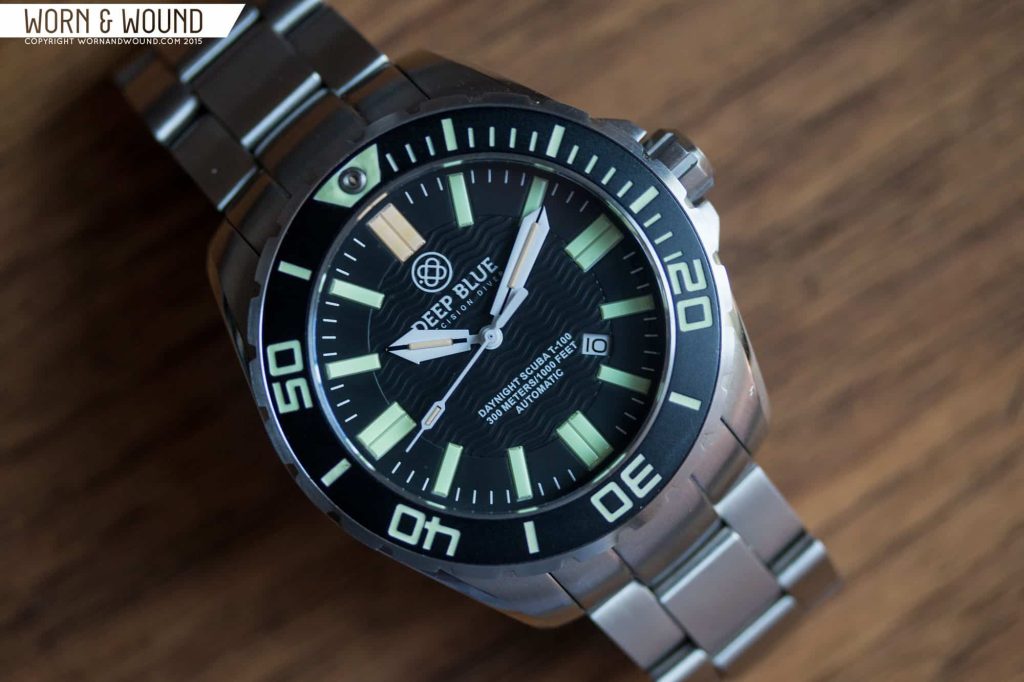 A Dependable Life Companion The Pro Sea Diver exemplifies Deep Blue's design philosophy and technical achievements. Available in a variety of dial configurations, this timepiece is built to withstand the challenges of any adventure day after day. Whether you opt for the classic blue dial or the striking purple abalone dial, the Pro Sea Diver captures attention with its aesthetic design and solid construction.
The dial layout of the Pro Sea Diver offers excellent legibility, with hour markers and 12-hour Roman numerals providing clear indications of time. The inclusion of an automatic movement ensures the watch remains powered without the need for a battery, adding to its convenience and reliability. The choice of movement tells a lot about a timepiece, and Deep Blue's commitment to using automatic movements demonstrates their dedication to producing high-quality products.
---
Deep Blue Master 1000 Automatic Diver
An Industry Leader With the Master 1000 Automatic Diver, Deep Blue further establishes itself as an industry leader in creating robust and technically advanced timepieces. This model features a ceramic bezel, which not only enhances its durability but also adds a touch of sophistication to its design. The bezel allows for accurate time tracking and can be used for timing various activities during an adventure.
One notable aspect of Deep Blue's Master 1000 is its versatility in movement options. From Swiss quartz movement to Swiss automatic movement, buyers have the freedom to select a movement type that suits their preferences and requirements. This attention to detail extends to the movement hacks and servicing of chronograph movements, ensuring optimal performance and longevity.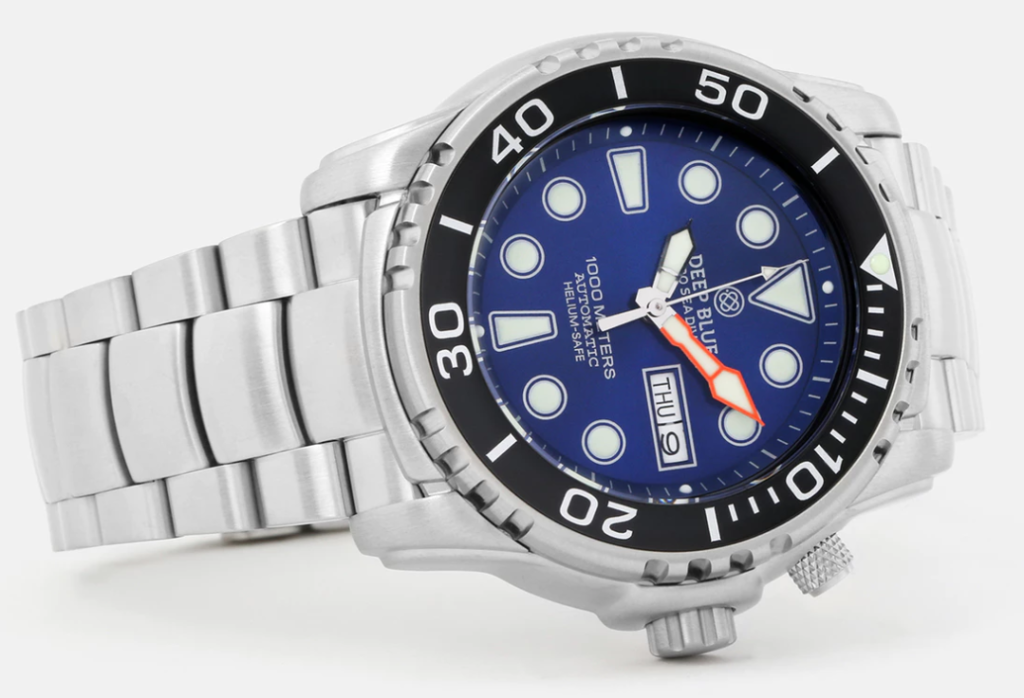 ---
Technical Features and Common Characteristics
Deep Blue watches share several technical features and common characteristics that make them stand out in the high-end market. For starters, the range of lume options, including the Lume Super and luminous hour markers, ensure excellent visibility even in low-light conditions. The incorporation of helium release valves in certain models is a testament to Deep Blue's commitment to creating professional-grade timepieces.
Design Ideas and Personal Style: Deep Blue understands that personal style plays a significant role in selecting a timepiece. With a variety of dial colors, bezel options (such as black or blue), and distinct styles, their watches offer something for everyone. Whether you prefer a more understated and classic look or a bold and vibrant statement piece, Deep Blue has you covered.
---
Water Resistance and Reliability
Deep Blue watches excel in providing exceptional water resistance. Ranging from 300 meters to an impressive 1000 meters of water resistance, these timepieces are built to accompany divers and water sports enthusiasts in their aquatic adventures. The solid construction and meticulous attention to detail ensure that Deep Blue watches withstand the rigors of underwater activities.
Conclusion
Deep Blue Watches has carved out a niche in the industry by creating sturdy timepieces that merge technical excellence with aesthetic design. Their Pro Sea Diver and Master 1000 Automatic Diver exemplify the brand's commitment to delivering reliable and dependable watches for professionals and adventurers alike. Whether you seek a reliable companion for your underwater explorations or a statement piece to elevate your personal style, Deep Blue offers a range of options to cater to your preferences. With their technical achievements and distinctive designs, Deep Blue watches stand tall among a handful of companies with their exceptional watches. 
---