Walmart Orientation

What Should I do to prepare for Walmart's orientation process?

Use your waiting time to research. Walmart has a lot of experience in recruiting and hiring employees because it is such a big company.
Similarly, the best way new employees can prepare for the Walmart orientation process is to know what to expect before beginning.
For example, some of the things you need to learn about before orientation begins at Walmart are:
1. Research The Company And Its Culture
Walmart's motto is: "Building a Better Walmart Together." It would therefore be fair to say that Walmart values teamwork.
Employees at any level are an integral part of Walmart's continued success. As a result, the Walmart environment is considered welcoming at any level of employment.
2. Discover What Makes Walmart Unique In The Public's Eyes
Walmart is the largest and most profitable retailer in the United States.
With that, success comes staffing many locations across the country with employees who can deliver excellent customer service.
Because of the emphasis on excellent customer service, Walmart looks to hire new employees to support its mission to provide customer service that meets its high expectations.
Customer service, for example, is important to public trust, loyalty and brand image. It also helps the company make money.
3. Know About The Company's Values
Walmart is known for its customer-centric image. It is therefore no surprise to learn that Walmart has core values such as: "customer before all else, focus on the frontline, be innovative and agile, include everyone, achieve high performance standards, hold people accountable, maintain honesty and fairness."
Certainly, frontline workers who interact with the public should be expected to exhibit these traits.
4. Understanding Positions and how they work together to achieve success
Walmart being such a huge company, there are many jobs available. You should be familiar with the following positions:
Retail cashiers
Retail inventory stockers and cart pushers
Human Resources professionals
Accountants
Store management
Walmart stores are a team environment. It is important to understand the job duties of each employee as their contribution to location success is vital.
Visit the Walmart Careers Page for helpful information.
If you are a Walmart employee, you can also see our posts on Walmart late policy, Walmart college program, and also if Walmart hires at 16.
How Is Walmart Orientation Run?

Walmart's New Hire Orientation Schedule includes:
How can I prepare to go through the Walmart Orientation Process
Keep in mind that your waiting time can be used to conduct some research. Walmart has a lot of experience in recruiting and hiring employees because it is large.
Similar to the previous example, it is important for new employees to be prepared for the Walmart orientation process.
If you appreciated this, you might also enjoy

Target Diaper Return Policy

Before Walmart orientation, you need to know the following things.
Walmart's mission statement is "BUILD AN BETTER WALMART TOGETHER" and it can be assumed that Walmart values its employee culture.
Walmart's success is due to its employees. Walmart's environment is welcoming to all employees.
Walmart is one of the most popular and profitable retailers in America.
To achieve success, it is important to staff many of the locations in the country with people who are capable of providing excellent customer service.
If this resonated with you, you might also enjoy

How Much Does Publix Pay 14 Year Olds

Walmart's emphasis on customer service is so important that it seeks out new employees in order to fulfill its commitment to providing exceptional customer service.
Customer service, for example, is vital to the public as it builds trust, loyalty and boosts the brand's image and makes the company financially viable.
Frontline workers that interact with the public must certainly display these characteristics.
Walmart is such an immense company that it shouldn't surprise you to see so many positions available at all levels. These are some positions that you may be able fill.
Walmart is a team-oriented store, and it's crucial to know the roles of each employee. They play an integral role in the success of the location.
Visit the Walmart Careers Page for more information.
Walmart employees are also welcome to view our posts on Walmart college and late policy. Check out our articles on Walmart hiring at 16 years old.
Walmart orientation is a time for new employees to get to know the Walmart culture and learn about its values, beliefs, and ambitions.
The employees can learn from the other departments in their company.
Walmart's orientation typically takes place in morning and usually includes one day of training that teaches sales skills, workplace safety, as well communication.
Employee Training At Walmart

Work/task Analysis
Cost-benefit analysis
Organisational Analysis
Program Design. Walmart uses two main approaches for training program design. Each approach addresses certain qualities prioritized in different job positions in the organization. Walmart has adopted the following approaches:
Program design that is based on results-oriented programming
Designing a program that is process-oriented
Walmart's main training design approach is based on results-oriented program design. This approach is used by Walmart's Human Resource Management to ensure that each position has the necessary knowledge, abilities, and skills. This approach is most important for sales positions in Walmart stores, as well as jobs in the firm's warehouses. On the other hand, process-oriented training program design addresses the human resource management objective of maintaining the proper performance of standard procedures. It is best suited to standard processes. Walmart uses process-oriented program design for developing training programs for employees involved in inventory and supply chain management.
Delivery. Delivery depends on job roles and tasks. Walmart delivers its training programs through the following methods:
Discussions
On-the-job training
Coaching
Walmart's most popular training program is discussions. Human resource managers use discussions to impart basic knowledge to their employees. For example, trainers and trainees discuss details of Walmart's new strategies and products. The company also usually uses on-the-job training. This method is especially applicable for hourly sales employees, supervisors, and some managerial positions. Walmart's human resource management objective in using on-the-job training is to deliver first-hand experience in performing tasks specific to the jobs involved. The company also uses coaching primarily for managerial and supervisory positions. Walmart's senior managers coach newly promoted managers or supervisors to orient them to their new positions. The human resource management objective of using coaching is to pass on personal insights and knowledge from the coaches to the trainees.
Evaluation. Walmart's summary purpose in evaluating their training programs is to measure the effectiveness of training to help guide management to improve these programs. This purpose applies to all training programs at the retail company. Walmart's descriptive purpose for evaluating its training programs is to determine changes among the trainees upon completion of the program. The firm uses this purpose to evaluate all of its training programs. However, it emphasizes the importance for jobs in supply chain and sales operations.
How Long Is Walmart Orientation For Cashier

Walmart cashier orientation is usually around an hour. The orientation may differ depending on where the store is located, but it usually consists of a short introduction to Walmart, expectations for the cashier's role and basic training.
A company hires thousands of new workers every year to work in stores all over the country; if you get lucky, you will be called in for an interview and informed that you will be hired. You should know how to get a job in a company. You will be assessed for your abilities and skills, and will have to prove that you're the best person for the position. The typical session starts at 8:00 am and includes one day of training and classes. You will watch a variety of instructional videos and receive instructions from the manager during the onboarding process. This training program teaches new employees how to deliver excellent customer service using essential skills in customer service and empathy. The book includes information on how to dress properly for work as well as other aspects of appearance.
Onboarding covers basic job requirements like the dress code or company culture. This will be used by your manager to determine whether you're right for the job and to learn more about you. To be able to fully participate in the training, one must be alert and receptive throughout the program. If you seem disinterested, your manager may think you are sleepy. It is critical to remember and recall what is said in class and on video. When you prepare insightful questions, it is more likely that you will demonstrate your dedication. Walmart's Value in 2022
Who are Walmart's main competitors? What is Walmart's dress code? What are some examples? How Can You Call Walmart In Sick At Work If You're Under The Weather?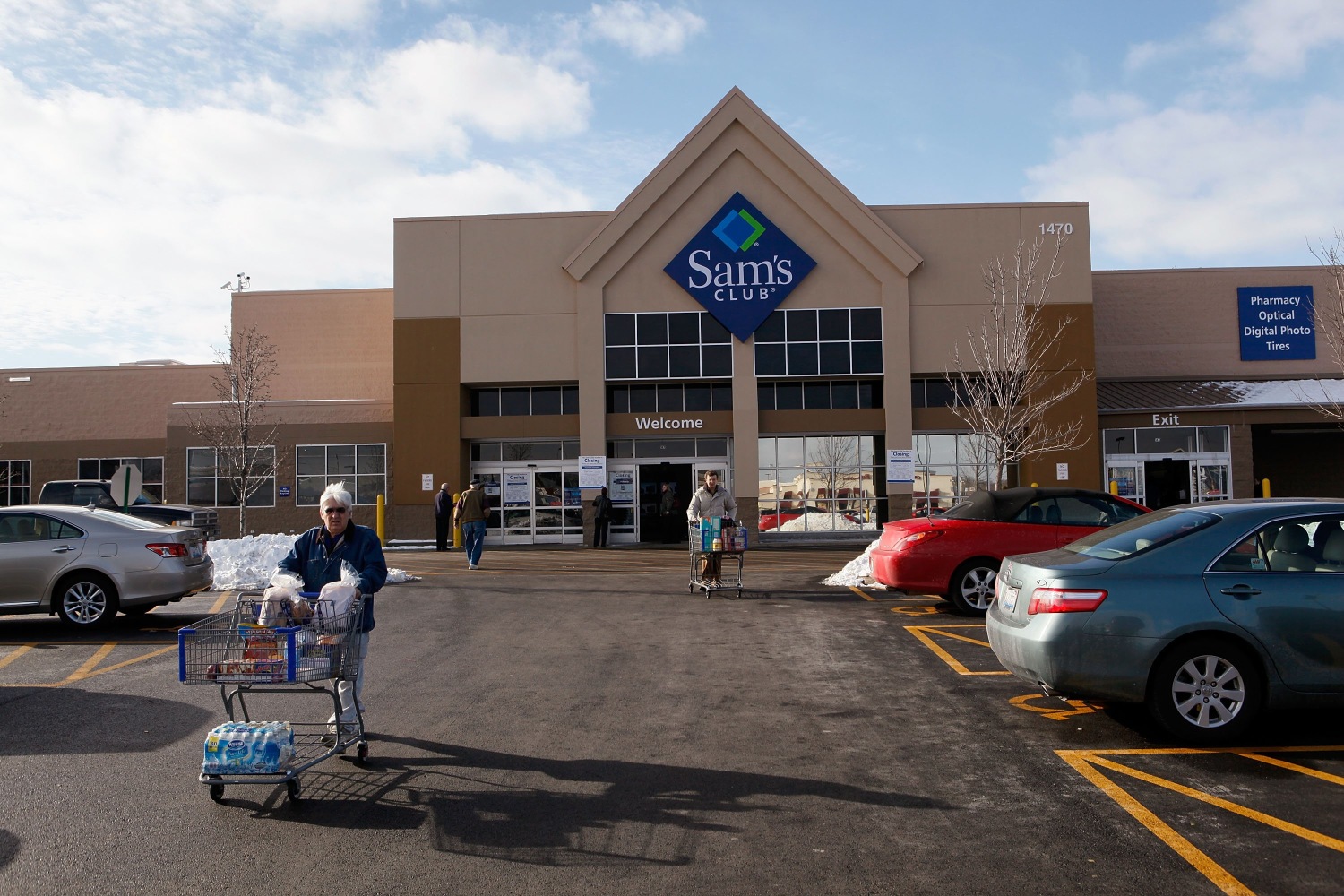 Can You Wear Jeans To Walmart Orientation?

All associates can now wear any color denim – yes, jeans! Shirts of any color or pattern are now allowed – no more requisite blue, unless it's your favorite color!
What should I wear to my Walmart interview? 22 Answers from Employees at Walmart
Do Walmart employees get a discount?
As a Walmart associate, you get a 10 percent discount on regularly priced general merchandise and fresh produce when you use your Walmart Associate Discount Card at any Walmart store in the United States. Walmart.com offers the same discounts on certain products.
What is CAP 1 at Walmart? As a Walmart CAP 1 Associate, you will work the first shift and have the main responsibility to ensure that the customers find the items that they are looking for.
Do You Start Work Right After Orientation At Walmart?

If you can start working immediately after the orientation, it depends on where Walmart is located. Each store will handle the orientation according to its current labor needs. Some stores may have employees start working immediately following orientation while others might not.
There is usually a small waiting period before you can start working at Walmart. Keep in mind that it can take a week for a drug and background test to come back. And you can't start work until those tests have been completed, even if you have completed the orientation. It could be a few weeks before you start working after being hired.
You will start by filling in some paperwork. You may then be able to speak with someone from HR. You will also be required to view several videos during the orientation. You'll also have to take some online courses.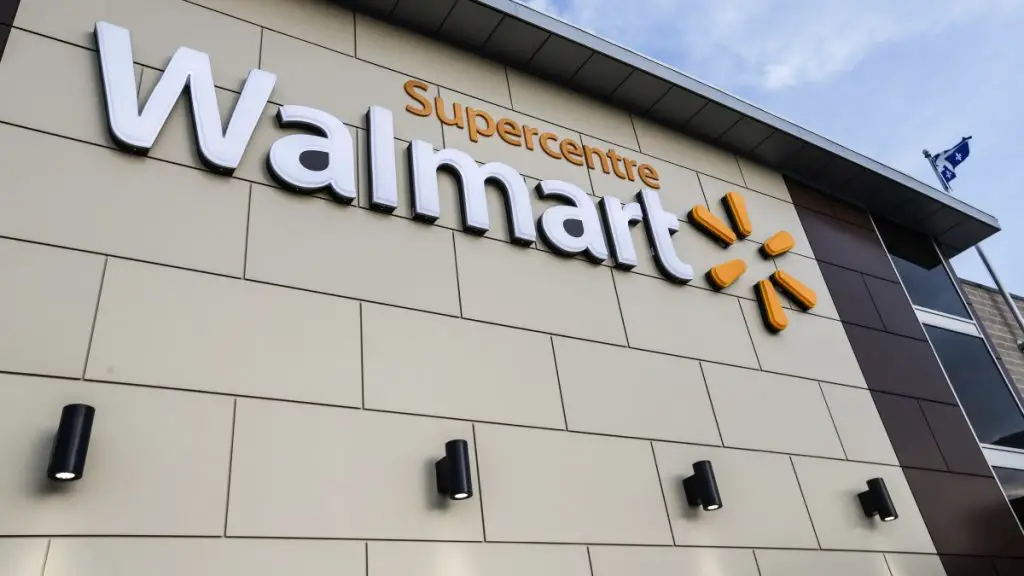 What Do I Wear For Walmart Orientation?

It is strongly recommended that you wear a tie and suit for your interview, however it's fine to leave them at home during orientation.
The dress code at Walmart is relaxed, as it's a casual environment. In the past team members were required to wear denim jeans and blue shirts with the Walmart vest.
If this was up your alley, you might appreciate

Does Cvs Take Apple Pay

Walmart allows any color shirt and jeans as long as they are easily identifiable.
Because employees frequently walk 8-10 minutes during work, managers can also wear sneakers.
Don't worry if you don't feel like dressing up for the Walmart orientation. This is because Walmart's employees wear this outfit on the job.
See our article on Walmart's dress code policy.
How Long Is Orientation At Walmart?

Walmart's orientation can be different in length depending on your job and the location. Generally, orientation can range from a few hours to a full day. The duration of orientation also depends on the availability of the new hire, as well as the training schedule of the store.
Please enable JavaScript
Orientation for cashier positions, for example, can last around 2 to 3 hours. Orientation for managerial roles can be up to one day. The duration of the orientation process also depends on whether the employee is part-time or full-time.
In some cases, new hires may be required to attend additional training sessions after orientation, which can take place over several days or weeks. These training sessions are designed to provide employees with more in-depth knowledge and skills that are required to perform their job duties effectively.
Walmart Employee Orientation

We know that you are looking to get shortlisted for your next job at Walmart. Furthermore, you want to know how long is orientation at Walmart. However, you will also need to keep in mind that Walmart has a strict process for hiring new candidates.
Walmart is a huge organization, and it gets an application from a large and diverse candidate population. Walmart receives thousands of applications for jobs. Walmart must therefore make their hiring process very strict.
The length of a Walmart orientation depends, for example, on what type of position you applied for. It will take longer if you applied for an executive position than a managerial post. So, you need to have patience and wait for the official mail from the employer.
What happens during Walmart orientation?

Walmart's orientation program for new employees includes an entire day of classes and training, which include:
Policies and Procedures: (Learning about the company's policies and expectations)
Understanding Walmart's benefits and enrolling in them
Exercises (Practicing essential skills such as lifting heavy items, operating a register and using other activities).
Communication Skills: (Dressing appropriately for work, knowing what to say when talking with customers, and more)
Sales Training: (Learning the basics of how to sell products at Walmart)
Workplace Safety: (Understanding how Walmart works to protect its workers from injury on the job)