The Big Bertha B-21 Driver by Callaway has gained significant attention in the golfing community since its release. With its impressive features and cutting-edge technology, the B-21 Driver aims to provide golfers with consistent ball speeds, a straighter ball flight, and exceptional forgiveness. In this review, we will delve into the aesthetic and technical details of the driver, examine what people are saying about it in 2023, and highlight important information you need to know about the Callaway Big Bertha B-21 Driver.
---
Big Bertha B-21 Aesthetic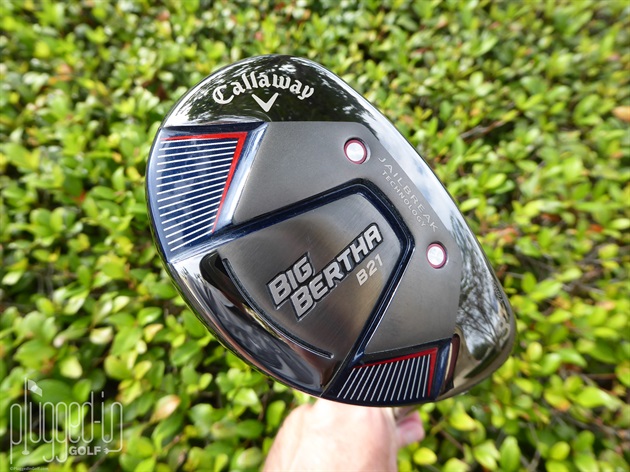 The Big Bertha B-21 Driver boasts an appealing design that blends modern elements with a touch of traditional aesthetics. The driver features a triangular head shape, which not only enhances its visual appeal but also contributes to its performance. Additionally, the B-21 Driver has a lighter carbon crown, reducing weight from the top of the clubhead and optimizing the center of gravity (CG) for an ultra-low forward position. The combination of the head shape and lighter crown creates a driver that inspires confidence at address and exudes a sense of power.
---
Big Bertha B-21 Technical Details
The B-21 Driver utilizes innovative technologies to maximize performance for golfers of all skill levels. One standout feature is the internal draw bias weighting, which helps promote a right-to-left ball flight for those who struggle with slicing the ball. This internal weighting feature assists players in achieving straighter shots and provides extra forgiveness on off-center hits.
The driver also incorporates Callaway's renowned Jailbreak Technology, which involves two internal bars connecting the crown and sole. This technology increases stability and allows for more efficient energy transfer at impact, resulting in higher ball speeds and longer distances. With the Callaway RCH stock shaft, players can expect optimal speed and performance from this well-crafted driver.
B-21 Fairway Design Element
The B-21 Driver is part of Callaway's driver lineup and falls into the game-improvement category. It is specifically designed to be an easy-to-hit driver, with a focus on forgiveness and high launch. The low-forward CG positioning ensures a low-spin, high-launch driver that helps players achieve maximum distance off the tee. This driver is particularly beneficial for high-handicap golfers and those looking to improve their game.
---
What Are People Saying About This Driver In 2023?
In 2023, the Big Bertha B-21 Driver has garnered positive reviews from an array of golfers. Many players have expressed their satisfaction with the forgiveness and distance gains achieved with this driver. Golfers have noted an average increase in their drive distance and an overall improvement in their ball flight, leading to an enhanced gaming experience. The exceptional forgiveness of the B-21 Driver has also been praised, with players experiencing straighter and more consistent shots even on off-center hits.

---
What You Need To Know About The Callaway Big Bertha B-21 Driver
The Big Bertha B-21 Driver is an excellent choice for golfers seeking a combination of consistency, forgiveness, and distance potential. With its advanced technologies and optimal weight distribution, this driver provides a ball speed package that allows players to achieve impressive distances while maintaining a natural ball flight. Whether you're a high-handicap golfer or an adept player looking to fine-tune your game, the B-21 Driver caters to an array of golfers.
When purchasing the Big Bertha B-21 Driver, it's important to note that it may have light scratches or normal wear, typically from shop handling. These superficial imperfections do not affect the driver's performance and are expected with any club that has been on display. Additionally, Callaway offers custom fitting services, allowing golfers to personalize the driver to their specific needs.
conclusion
The Big Bertha B-21 Driver from Callaway presents an array of features that make it a top choice in terms of distance, forgiveness, and performance. Its aesthetic appeal, technical advancements, and positive customer reviews attest to its prowess on the golf course. With its ability to consistently deliver longer and straighter shots, the B-21 Driver has solidified its position as a formidable contender in the realm of distance-focused drivers.
.Big Bertha B21 Driver Review