Ooma Office Review
Ooma Office Features Include:


Unlimited calling in the U.S.A, Canada, Mexico, and Puerto Rico
Virtual Receptionist allows you to manage and route incoming calls easily
SMS messaging through the Ooma Office app
Call Park
Ring groups
Music on Hold
Transfer Music
Extension dialing
Extension Monitoring
Call Forwarding
Virtual Extensions
Voicemail
Transfer by phone
Flexible Numbering
Company Directory
Forward calls during device outages
Dialing 7 Digits
Call Blocking
Intercom
Phone Features
Number of main line companies
One direct dial number per user
Transferring a number is free
Service 911
International rates low
Mobility Features
Smart phone app: 2-phones-in-1
Forwarded Calls
Simultaneous Ring
Voicemail audio email attachments
Extension dialing to app
Transfer calls starting at app
Call flip
Call Recording
Desktop App (Softphone)
Enhance Call Blocking
Overhead Paging
Voicemail transcription
Higher usage limits for: Extension Monitoring, Call Park, Audio Conference Room Participants
Product Overview

Ooma Office, a cloud-based VoIP service that is available to all companies from small businesses to large corporations, offers a cost-effective and reliable solution. This solution works with all standard phones and mobile phones.
There are several main features to it, including:
Video and audio conferencing
Business voice
Call administration
Contact us
Management of calls
Integration of Customer Relation Management (CRM),
Desk phones
Messaging
Mobile app
The solution has three per user, per month pricing plans based on the number of features. The software is easily deployed via a web portal in multiple configurations.
You can download the mobile app for both Android and iOS.
Phone System Management

Whether you are the admin of your Ooma phone system or just an end user (the owner of an extension), you are always greeted by an extremely simple, brutally straightforward account manager. Granted, as an end user you can only access your voicemail account and call log, manage your voicemail, call forwarding options and your caller ID, and customize your profile, but you can start calls from your account (by ringing your own extension) and even send faxes if that extension is enabled.
However, if you want full access to everything Ooma's account manager is capable of, you have to be the account's admin. Although the admin portal is identical to that of an end user, it has five tabs: Manage, Home, Account, Addons and Support. Home is where the admin can access the joint and individual call and fax logs and enable the conference server, while the most used Manage tab is where you can handle the extensions, phone numbers, the virtual receptionist, the conference server and the base stations.
Ooma Office Voip: Interface And In Use

Ooma Office's best feature is its ease-of-use. You can configure your account settings online, and it only takes a few minutes to add all of your business's users and extensions. Setting up more complex options like ring groups and the virtual receptionist is fast and easy, too.
Ooma Office Pro customers will love the desktop application. It supports a centralized company directory, and you can launch an audio or video conference with coworkers in just a few clicks. You can also host a speed dial for your entire company, but this becomes less helpful as you add more people to it.
Excellent Call Quality

People may expect that call quality would be an issue with such inexpensive phone service, but fortunately, that's nowhere near the truth. Ooma also performs well in this area compared to its higher-priced competitors.
From tests of the Ooma Telo and customer reviews, the consensus is that it delivers high-quality calling with crystal-clear sound. Of course, there can still be interruptions on occasion, but that depends on the user's internet connection. If the user has their network configured properly and they have enough bandwidth, there shouldn't be any problems. Considering the Ooma Telo's low cost, its call quality is very impressive.
Calling Isn'T Necessarily Unlimited

Ooma is known for its unlimited calling service, including inbound and outside calls. This makes it a major part of Ooma's marketing. Ooma sticks to its word in most cases. However, it contains terms that Ooma reserves the right, in the fine print, to limit a user's monthly outbound calls to 5,000 minutes. This would be nearly three hours per day.
Ooma doesn't consider this an issue as the majority of its customers will not be affected. Ooma has it to protect itself and keep their system operating smoothly. Ooma does not usually impose a limit on minutes, but it may cap a user's time if they are abusing the system. For example, Ooma may cap a business that's using the Ooma Telo to make many hours of outbound calls per day, since it intended this service for home users. Ooma Office offers business VoIP services.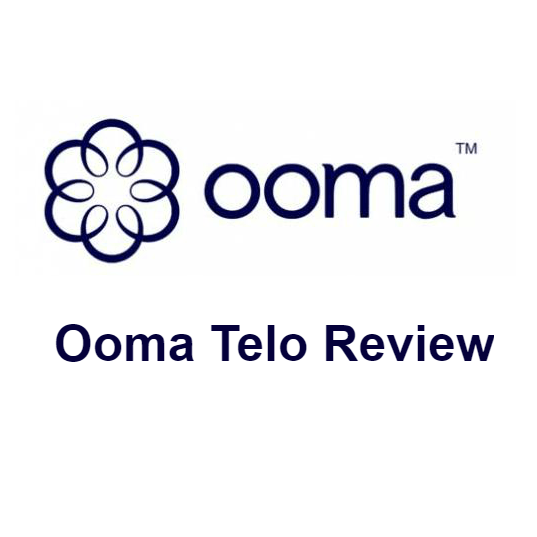 Premier Service is required to access most of Ooma's features

The Ooma basic plan, which is available at no monthly cost, has many great features. These features include call waiting, caller ID, an answering machine, online call logs and voicemail, and number porting. But that's about it when it comes to the basic plan's features, and everything else requires Ooma's Premier Service plan for $9.99 per month.
If a user wants to get a second phone line, make three-way conference calls, call Canada or Mexico, set up do not disturb or call forwarding, or use voicemail monitoring, they need the Premier plan. If a customer is searching for a phone plan that will completely replace their landline, they may need to either spring for the Premier plan or stick to a basic plan with fewer features than they'd like.
There Can Be Monthly Costs With An Ooma Telo

Ooma is heavily marketing the fact that their basic phone service does not have a monthly charge. This is true but it does not mean that consumers will never pay any monthly fees. There are taxes and fees that must be paid due to regulations in the telephone industry.
The user will typically need to pay a 911 service fee, a regulatory compliance fee and a local interconnect recovery fee. There could also be local or state taxes. They won't be significant, probably just a few bucks per month. It will depend on where the user lives. To Ooma's credit, it doesn't conceal this from customers. It includes information on these charges in its knowledge base and has a tax calculator tool that allows customers to estimate potential taxes and fees by punching in their ZIP codes.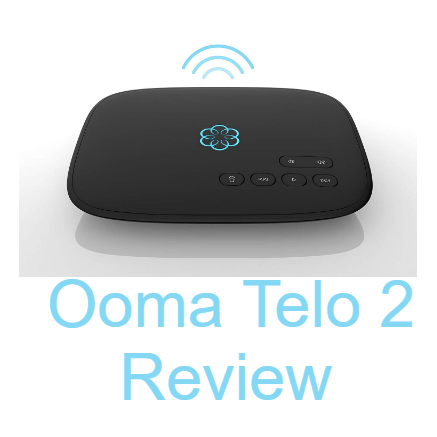 The Verdict On The Ooma Telo

Ooma's products have their benefits and fulfill a specific niche. Just like the Ooma Office, the Ooma Telo is a great choice for those in need of an extra phone line or people who want phone service at the lowest cost they can get. The Ooma Telo offers a low-cost, basic service that doesn't compromise call quality. You get a great selection of phone features and the ability to access your account via an app or online portal. Unlimited domestic calling is also available. There's no monthly fee and upfront hardware cost.
That being said, the features on the basic plan are fairly limited and definitely won't come near what a consumer could get through other, more expensive providers. There's also the customer service issues. Most users, especially those who like to do things themselves, probably won't need customer service in the first place. But when a user needs to contact Ooma for assistance, the customer service experience often leaves a lot to be desired.
Many people only need basic telephone service. The Ooma Telo is a good option for them. It does have some problems, though, and people in need of more features may want to look elsewhere or see if the Ooma Premier Service plan fits their needs.
Ooma Virtual Receptionist

Ooma's virtual receptionist can be used to replace an actual person in your office. If you're a business owner and don't mind relying on an automated system that directs calls to the correct department or person, then the Virtual Receptionist can save you from an extra person on your payroll.
The best part about the Virtual Receptionist feature is that you can set a schedule for when you want it to take over. Imagine that you have a receptionist who is available between 9 a.m. and 5 p.m. You can set the Virtual Receptionist up to work at 5 p.m. so your company doesn't close for the day.
You can set the virtual receptionist up as multi-level service, which will allow you to field calls from different departments, depending on your company's size. The end result is a more efficient calling system for you and your customers.
Ooma Telo

The first investment is in the box itself, which costs $100. (It's not supported outside the US and Canada, but if you plug it into a network anywhere in the world, it'll probably work — albeit with a US number.) Then you'll have to choose between basic or premium service. While the basic service is completely free, you will be required to pay a monthly fee. It was $4 per monthly in New Jersey. This includes unlimited nationwide call access, call waiting and 911 service. You can access these last two options from Ooma's online dashboard.
Ooma also offers a premium service for $9.99 per month, which includes several additional features, including voicemail via email, call screening, do not disturb and call forwarding. You can forward calls to an Android phone or iPhone. Ooma is a good app and far more reliable than other VoIP companion apps like MagicJack and Invoxia Voice Bridge.
The setup for Ooma Telo was simple enough and took only 10 minutes. Telo is wired only, so you will need an Ethernet cable to connect it to your router. (The Telo has two ports, so you can pass through to a second networked device if needed.) The Ooma Air will cost $50 more if you need Wi-Fi compatibility. It includes a USB dongle wirelessly. You can also opt for the Telo bundle with Ooma's Bluetooth adapter, which allows you to make calls on your smartphone or wireless headset hands-free.
After the Telo has been connected to your network you have two options: either you can plug in any regular home phone (including cordless), or Ooma can sell you its own HD2 wireless handset for about $60. Ooma also offers two other accessories of note:
Ooma calls its transmission technology "PureVoice," and it delivered on its promise of combining better-than-traditional-landline sound quality with a mostly clean signal. (As with any network device, you need a solid broadband connection for Ooma to work effectively, of course.) Better yet, I didn't experience any dropped calls and forwarding calls to my mobile phone worked like a charm.
Call Handling

Ooma Office is the best choice if you are looking for enterprise-grade features in a cloud-based telephone system. As always, you have the option to put on hold or forward/transfer your calls to another device (whether it is a desk or a mobile phone), send to voicemail or even to your virtual receptionist who can answer calls with customized greetings. You can create a Ring Group to allow multiple phone numbers to be connected at once. However, it is possible to also set up extensions, with each extension having its own voicemail account.
Speaking of extensions, you can allow your callers to dial the owner of the desired extension directly (by name or extension number), provided that said person doesn't opt for the Do Not Disturb option with which calls can be automatically sent to voicemail or disconnected. These options are available during setup and after-hours. You can also decide which direction calls should go if your office closes. You can choose to answer or not answer calls. The system will identify all callers automatically. However, it is possible for you to hide your number by calling your business number even when you're away from your office.
A Superior Internet Phone System

Ooma was far better than MagicJack and much more affordable than Invoxia VoiceBridge, which is a limited product that allows remote access to US landlines. If you're unhappy with the default "triple play" VOIP phone option from your cable company, or you're just looking for a standalone service with more flexible features, Ooma should be your go-to choice. For most users the basic plan will suffice. However, if Ooma is your primary phone line and you plan to make it your primary phone line, the premium plan at an additional cost can be purchased.
Ooma Desktop And Mobile Apps

Ooma makes it easy to change your settings, adjust your phone system and make it work for you. Its back-end is available across a variety of devices. Depending on what device you have, the mobile or desktop apps can be used to modify settings, route calls and check voicemails.
Ooma's desktop app is only available to businesses. Team members can access the back-end of Ooma to change settings and go through their voicemail. It also features a directory that allows team members to easily contact each other by extension. The Ooma office Pro desktop app currently is not available.
The Ooma mobile app is just as intuitive. It works just as well with your Ooma mobile phone. You can make calls and take calls. Check voicemail. Set up group chats. This allows you to remain productive even when your Ooma is not available.
Compatibility With Almost All Landline Phones And Hardware

Ooma Telo works with many devices including most landline phones on the market as well modems, routers, and modems. Ooma excels in connecting to broadband internet. The user can hook it up to a computer, which is the typical method available through Ooma and alternative companies, but the Ooma Telo doesn't even need to be connected to a computer. Any internet connection hookup will suffice. Users have the option of purchasing phones through Ooma, but they're also free to use their own or choose phones from other manufacturers.
Ooma is compatible with many different devices, which gives it an advantage over other VoIP providers that require customers to purchase hardware directly from the provider. This hardware is often sold through service plans, at a much higher price than consumers would expect.
Offers for Businesses

With Ooma, small businesses can access feature-rich business VoIP solutions at an affordable rate. Their business phone plan comes with important features to conduct business such as virtual receptionist, extension dialing, conferencing, and hold music. Their mobility options allow you to receive and make calls just like if the phone were in your office.
Ease Of Use

Ooma business plans offer easy set-up with a do-it-yourself installation that takes minutes. Businesses who already have a phone number can easily port the existing number to Ooma Office free of charge. Setup also includes wireless phone extensions and the option to use select IP phones. Their support team is also available 24/7.
Porting

Users can port numbers from other VoIP services to move them to VoIPLy. This process takes a while to complete, around 2-4 weeks, but it allows businesses to keep their phone numbers and upgrade to better VoIP services.
Safety and reliability

Ooma offers little information about the security processes it employs with its Ooma Office software. We were able to find an article on the company blog that states that all voice data is securely encrypted using Secure Real-Time Transport Protocol (SRTP) technology. If both parties use Ooma Office to communicate, end-to-end encryption will be available. However encryption won't work if the Ooma app is used.
The Bottom Line

A single plan and pricing model of $19.95 per user per month.
Unlimited calls to the USA, Canada and Mexico
Over 35 features included such as auto-attendant, voicemail, music-on-hold, and more.
Porting of your number is free and you get a local number for no charge.
Additional numbers cost $9.95 per month.
Various phone options and configurations available, including Yealink IP phones and using existing analog phones.
Voted #1 VoIP provider for small business by PC Mag readers.
Apps

Ooma Office, a modern telecoms platform, has its own application. Both versions can be downloaded from the Apple App Store or Google Play Store. They have been well-reviewed by users. They include a range of features, such as group messaging, call transfer, voicemail access, and the ability to pick up calls from another device.
Android apps are compatible with Android devices that run Android 5.0 and higher. iOS apps require iOS 12.0 or greater.
You have the option to choose a new number or port an existing one.

If a consumer wants a new home phone number, they would typically need to get one through a major provider that charges a monthly fee. That's not the case with the Ooma Telo, as the consumer can get a new phone number free of charge.
There's also the option to port an existing number over, which is ideal for anyone who wants to keep their current phone number. To do this, there is an additional $39.99 fee. Another option would be signing up for the Ooma Premier plan, which has a base monthly fee of $9.99.
Enhance Call Waiting

Not only can you use this feature to get a beep when you have a second call while engaged in a phone conversation, but all of your other phones will continue to be available no matter how long your call is.
Drawbacks of the Ooma Telo

The Ooma Telo has many benefits. However, that doesn't mean it is perfect. Consumers should also be aware that there are some drawbacks to the Ooma Telo. This is one area where consumers will notice different drawbacks. That's why this list of drawbacks will stick to the most noticeable issues. These aren't necessarily deal breakers, as drawbacks are to be expected with service at this low of a price point, but they are worth noting.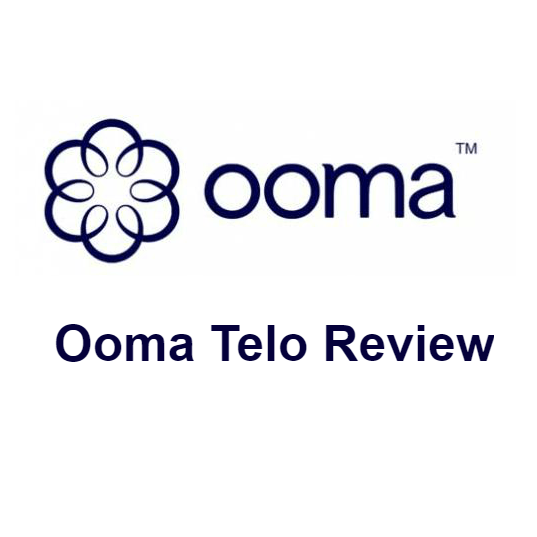 Implementation/Integration

Ooma Office is a cloud-based service that takes less than 20 minutes to set up. Setup requires a high-speed internet connection, as well as access to the service's user portal to manage settings and hardware. A video tutorial is available from the vendor.
This solution can be used with analog phones as well as a smartphone application or IP phones.
Ooma Office Review
Ooma, Inc.
Type
Public
NYSE : OOMA
Russell 2000 Component
Industry
Telecommunication services
Founded
Palo Alto, California , U.S. in 2004 ( 2004 )
Founder
Andrew Frame
Headquarters
525 Almanor Avenue, Suite 200,

,

Key people

Eric B. Stang
( President , Chairman , & CEO )
Ravi Narula ( CFO )
Products
Voice over IP , Talkatone
Revenue
US$ 168.9 million
(FY JAN 31 2021) [1]
US$ -19.71 million
(FY JAN 31 2020) [2]
US$ -18.80 million
(FY JAN 31 2020) [2]
Total assets
US$ 80.61 million
(FY JAN 31 2020) [2]
Total equity
US$ 28.42 million
(FY JAN 31 2020) [2]

Number of employees

848 (FY JAN 31 2020) [2]
Website
www .ooma .com
Prices and Overview
Ooma Office was tested again and we were able to see that their efforts are to make Ooma Office more accessible to larger businesses. They still offer a great option for small and mid-sized businesses (SMB), however. It is important to note that if you order a Ooma smartphone and then plug it in, the experience will be seamless. You must however have your phone pre-configured through Ooma. The company does not recommend that you purchase your phone directly from Ooma. However, there is a way to use other Vo. You can also use your IP phone if you so desire. A Yealink T48S was our choice. This handset is full-featured and works flawlessly from the moment we turn it on.
Ooma Office's features were noticeably missing in comparison to other products. The Microsoft Windows 10 Pad client only allows you to receive and make calls. You can also listen to your voicemail. Ooma has a growing feature-set, much like any tech company. Ooma Office enabled SMS messaging since we reviewed it, as well as features like video conferencing capabilities called Meetings. However, we were unable to test this feature during our review.
Ooma basic pricing starts at $19.95/user per month without any contract. Ooma Pro is the next-level service and costs $24.95/user per month. Ooma Enterprise is $24.99 per user per month and includes instant messaging with presence as well as the previously mentioned video conferencing, application integration and service level agreements. Fully PCI compliant, full call center functionality is $74.99 per month.
User Experience
Ooma Office's current offering focuses heavily on simple calling. The process of calling from a desktop computer or mobile phone is identical. On a mobile device you have direct access to your personal contacts stored on the phone. The desktop contacts do not sync with other systems such as 8×8, Dialpad and Vonage Business Cloud. This feature will become available early next year.
Ooma supports calling over Wi-Fi and includes a Wi-Fi adapter that the company provided for the handset we tested. This feature should appeal both to smaller offices with a heavy dependency on wireless networking as well as all the home offices being created due to the pandemic, most of which run exclusively over Wi-Fi. Ooma's product was the only one that allowed you to connect existing analog handsets. The analog adapter connects an analog phone to an Ooma Base Station. There is no limitation on the number base stations that you can operate since the last review. Ooma Phone Business Starter Pack Price: $129.97. Includes one Ooma Office base station and two wireless extensions.
Ooma Office's DECT 6.0 wireless radio is a notable feature. If you don't plan to use the Ooma Linx, you can purchase the base station with no Linx or two Ooma Linx phones. Simply plug the Ooma Linx accessories into any power outlet. Customers are able to connect one analog phone and cordless systems supporting multiple phones to this line.
In Against
Desktop app must be updated
Ooma Office software integrations are not available
Is a Vo. IP built for small businesses with just a few employees. It's extremely easy to use, which is a major plus if you're using a Vo. This is the best IP phone service.
Ooma Office has a few limitations. Ooma Office may not offer the best value for money. If you are looking to expand your team in the next year, IP services may be a good option.
In our Ooma Office review, we'll cover everything you need to know to decide if this Vo. The IP service may be right for your business.
There are pros
We'll begin with the positive aspects. Ooma offers many benefits. These are just a few of the many benefits of Ooma.
Ooma is scalable: Ooma challenges the mould of traditional Vo. Ooma offers IP solutions that can be scaled for small and medium-sized businesses. It is important that small businesses only pay for what they use. You can increase the number of users and features as your company grows.
Affordable rates: Ooma's phone service for businesses offers an affordable price at just $19.95 per month.
Chat: Running your business can seem difficult. With Ooma Office, users can benefit from 24/7 live chat. Ooma has received positive reviews stating that the representatives were helpful, friendly, as well as informative. We read reviews that indicate you will receive prompt follow-ups.
Online knowledge base. Ooma is home to a host of video tutorials, FAQs and troubleshooting.
Wireless phones: Through Ooma Linx, businesses can place wireless phones in multiple locations for employees.
The Takeaway
Ooma Office offers a low-cost Vo. IP phone system that is perfectly suited for very small businesses. It may not be as feature-rich and flexible as some other systems but it is attractive and practical for small businesses. It has excellent call quality and an outstanding mobile app.
What does Ooma compare to other businesses? You can find our comprehensive guide to best Vo business. To learn more, visit IP providers
Disclaimer. Business.org provides general advice on products and services. Although we can't promise that the suggestions made will work for you, Business.org does not guarantee your success. So make sure to consider your individual needs and preferences when selecting products or services.
Nextiva's business Vo. All IP phone plans include voice service options for basic CRM…
Grasshopper can be a great choice for small businesses looking to provide quality Vo. IP service. Here's what you need to…
Do you want to upgrade your Vo. IP phone service? Our top Vo. IP choices and…
Best overall Ring. Start from $19.99/mo More than 100 integrations View plans Read Our Review
Ooma Review
Ooma Office comes in two flavors: it can either be hosted entirely on the cloud or installed locally.
Ooma Office provides small businesses with the opportunity to use IP and analog phones along with mobile devices or softphones.
Businesses can choose from two service plans that start at $19.95 per user per month.
This review is for business owners who are interested in learning more about Ooma Office, our choice for the best phone system for remote teams.
Ooma Office can be used by remote businesses. This phone system, which is cloud-hosted allows you to tap into your business line using any mobile device as well as computers from any place. Both the desktop and mobile apps let users make and receive phone calls and check voicemail. They can also join ring groups, access company directories, and even add ring numbers. Ooma even offers video conferencing. Ooma Office was selected as the 2021 top choice for the best business telephone system for remote employees.
Y
Product Overview Ooma Office Software Overview
">Ooma Office Reviews Ooma Office Comparisons Reviews Comparisons About Ooma Office Ooma Office is a cloud-based voice + video solution suitable for businesses of all sizes. The platform includes a full suite of business phone features designed to deliver a flawless communications experience and advance team collaboration.
With Ooma Office, there are no contracts or long-term commitments. Ooma allows businesses to grow their office phone systems with Ooma, regardless of how large your workforce grows.
An easy-to-use and intuitive cloud admin portal allows you to customize the service including hold music, personalized greetings and menus, and even offers a free mobile app for your i. Android or phone. Ooma Office Pro offers more features, such as voicemail transcription, call recording, and video conference. Each customer has their…
Learn More
Ooma Customer Dashboard Viewing
Supported Operating System(s):
Ideal for Small Businesses that Only Need a Phone
Ooma has been our main phone number for many years. Since our office is fairly virtual and we typically deal with customers via email and online meetings, we just needed a phone and Ooma is a good option. The setup was simple and virtually maintenance free. Customers in the US as well as Canada can use this service. There is no extra minute cost for calling Canada. The virtual assistant is available to answer calls for you when there are no other people to. It was very easy to setup and appears to be working most of time. Both the voicemail service and the recording feature can be combined to make your own recordings.
While it was easy to set up, we have had a few connectivity issues. Some problems are unavoidable. You can fix them with Vo. The internet is required to provide IP phone service. There have been occasions when the Ooma server went down, but we were not notified. There is also a function which allows for automated withdrawals in order to pay overages. Sometimes, this service wouldn't work properly and they would immediately cancel our conference bridge subscription. This funding/billing issue is the most detrimental to conference bridge. We've used it for quite some time.
Send this review!
Ooma Office
Ooma Office is fantastic and I would highly recommend it to small businesses. We have experienced great success with Ooma so far. It's incredibly affordable. Ooma is a product that our company uses for several years. We have also recommended it to some of our clients.
Ooma offers a fantastic online service that makes it easy to forward calls to your cell phone and to send faxes. Online system is user-friendly, and it has not been a problem for me. We are always treated with great customer service, no matter what the issue or question. They generally are able to troubleshoot issues over the phone with in a few minutes and someone always answers right away.
There have been times where the office phone has just stopped working. We have had to contact customer service to get our lines reconnected to the signal. This happened several times. This was an ongoing issue for one phone line. Ooma responded very quickly.
Please share this review
.Ooma Office Review