Starbucks Competitive Advantages (9 Factors In 2022)
Starbucks is the leading coffeehouse chain globally, far ahead of McCafe Coffee and Dunkin' donuts. Starbucks' continued growth can be attributed in part to its innovative strategies for attracting and keeping customers.
Therefore, it is possible to wonder what Starbucks' competitive advantages make them superior to their nearest competition. Read on to find the answer!
Starbucks Competitive Advantage For 2022
Starbucks is competitive because of its product differentiation strategy, which helps it stand out among its competitors in 2022. These include the Third Place Environment, high-quality products, innovation and new menu items. The use of technology is also a key strategy to help customers connect. Starbucks has a direct relationship with growers, suppliers, and customers to keep quality under control.
For more details on Starbucks' competitive strategy and differences, click the link below.
1. The Starbucks Experience
Howard Schultz, former CEO, saw Starbucks stores in a Third Place that allowed people to meet and relax.
Starbucks customers love their Starbucks Experience. It includes both the environment and the coffee.
Starbucks has a Third Place policy that sets them apart from the other big coffee chains, such as McCafe or Dunkin' Donuts. This is because they have more of a fast-food environment and not too focused on creating an enjoyable aesthetic experience.
2. Starbucks sells quality products
Starbucks coffee and drinks have always been premium products, and customers are generally willing to pay higher prices for quality.
Starbucks only uses the highest quality Arabica coffee beans. As well, the equipment used to brew coffee is the best quality, such as the Swiss-made Mastrena espresso machines and the Clover single brew used in Starbucks stores.
Howard Schultz really loved Clover-brewed coffee and so Starbucks bought its parent company. Now, Starbucks makes Clover coffee brewing systems.
Starbucks products include high quality teas and chocolate drinks as well ethically sourced food.
3. Starbucks Stores Are Strategically Positioned
Starbucks locations are strategically located in neighbourhoods as well as areas of high traffic like shopping malls, downtown centers and busy streets.
Because Starbucks chooses the best place to open a store, it ensures that there will be people in the shops at all times of the day. Starbucks may choose to ignore this trend at times and select more upscale or less-busy locations.
Starbucks also has stores opened in low-income areas, which may not receive as much traffic. This is to aid efforts in revitalizing local communities.
4. Starbucks has embraced innovation
Starbucks constantly reinvents the menu for its coffees, drinks and foods. You can find new ways to enjoy Starbucks coffees such as the Pumpkin Spice Latte and the Frappuccino.
There are always new foods and beverages, so it is common for them to be added to the permanent menu.
Starbucks also responds to changing customer preferences by adding new items to the menu, like plant-based, dairy-free and gluten-free food and drinks.
Starbucks has also included non-dairy dairy milks, such as almond milk, soymilk, and coconut milk, to replace cow's milk in nearly all of their drinks.
5. Starbucks uses technology to connect with customers
Starbucks uses new technology from the internet to communicate with its customers.
Starbucks Rewards, for example, boasts over 11,000,000 members. Customers can sign up online, or download the Starbucks app.
Rewards members can order ahead using their accounts, which cuts down on waiting times in line at the store or the drive-thru.
Additionally, the Starbucks app and Rewards program are very effective in communicating with customers and announcing new promotions and products.
6. Starbucks has a direct connection to growers and suppliers
Starbucks is able to establish long-term and direct relationships with both the farmers of the tea, coffee and cocoa that it sells.
Starbucks is more proactive in seeking supply. Starbucks avoids fluctuations in basic ingredients like tea, coffee and cocoa.
7. Starbucks Global Supply Chain Is Vertically Integrated
Starbucks has vertical integration in its global supply chain, so it is direct at every stage of moving coffee beans from farm to store.
This means that there is no intermediary or third party involved, from the farm where coffee grows to the transportation of the beans on board ships, through roasting and distribution to stores around the world.
This allows Starbucks to improve the efficiency and quality of its supply chain.
8. Starbucks Invests In Its Employees
By treating its employees well and giving them good wages, and benefits, Starbucks lays the groundwork for success. Starbucks actually spends more money on employee healthcare than it does on coffee beans. However, this investment pays off and lowers the attrition rate.
Starbucks spends lots of time and money training its employees, both when they first join it and as their careers progress. The result is a talented and dedicated workforce.
Starbucks employees also get stock options in their compensation package. This gives them a stake in the company.
9. Starbucks Does Not Have Any Franchises
Starbucks is not a franchise company like its big rivals McDonald's/Dunkin' Donuts.
Howard Schultz considered franchises to be middlemen that could block direct contact between Starbucks' customers and them.
Starbucks, however, does not have any franchises. It has licensed locations, which allows Starbucks to provide quality service and customer satisfaction in every store.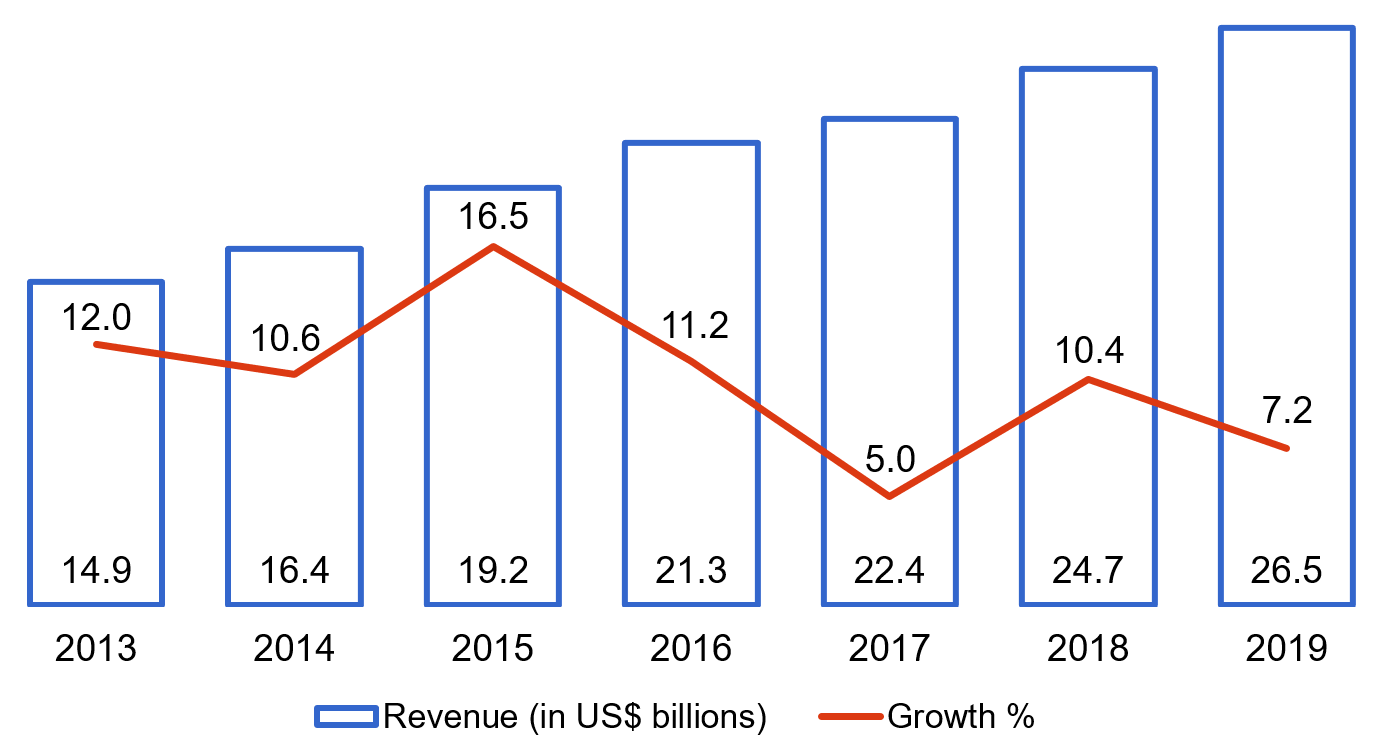 What is Starbucks' Generic Strategy and How Does It Work?

For companies to attain a competitive advantage, they can choose from three strategies: cost leadership or product differentiation. Starbucks' competitive strategy was product differentiation. This allows it to distinguish itself from other competitors.
In order for a product differentiation strategy to work, it must include innovation. This will allow customers to choose premium products and identify the brand.
A highly effective marketing strategy is required to convey this idea to customers.
Starbucks has used this strategy with great success, as it's come to be associated with premium products and a welcoming space where customers can sit in comfort to drink their coffee, study, work or meet with friends.
Starbucks is also competitive because it uses technology to all of their operations.
What makes Starbucks different from its competitors?

One thing that's unique about Starbucks' competitive strategy is that it doesn't always follow conventional wisdom.
Starbucks, for example, doesn't just focus on its bottom line and ignore all other aspects. Instead, it lives up to its social-and environmental responsibility.
Starbucks is committed to ethical and sustainable sourcing practices. This may result in higher prices. As well, the company follows through on commitments to invest in employees and local communities.
It's crucial to examine Starbucks' strategies to understand why it is different than its competition.
See our posts to learn more about Starbucks best-selling drinks, Starbucks top competitors, or why Starbucks coffee is so bitter.
Conclusion
Starbucks' competitive advantage is formed from a multitude of factors. Starbucks can create a marketplace for premium products as well as the entire Starbucks experience by using product differentiation.
This company's strategy helps to explain how Starbucks achieved global leadership in the coffee retail industry.
What Proof Is There That Starbucks Has Achieved Competitive Advantage In The Industry?

Starbucks is committed to product differentiation in order to maintain a competitive edge. Starbucks delivers this differentiation via a superior customer experience and top-quality coffee. This "Starbucks Experience", which is built around well-designed stores, a good atmosphere and well-trained employees, can be achieved June 20, 2020
How do you improve your position in the market?

Starbucks is committed to innovation with new products. Howard and his team successfully reinvented the experience of coffee. Starbucks has never been afraid to look at the competition. They have always sought new ways of growing their market and obtaining a significant competitive edge by targeting non-customers.
Which factors will give you competitive advantages?

There are many factors that can give you competitive advantage such as branding, pricing, product quality and distribution. Intellectual property is also important.
.Starbucks Competitive Advantages (9 Factors In 2022)